Davison joins UnitedOne as Accounting Manager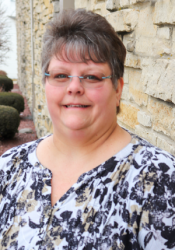 UnitedOne Credit Union has added Lora Davison as its new Accounting Manager.
Davison brings over 30 years of credit union experience to UnitedOne, including previously working as a Chief Financial Officer at Afena FCU.
In addition to earning a Bachelor of Science in Management from Purdue University Calumet, she also received a Certificate of Completion from the University of Wisconsin School of Credit Union Management in Madison, WI.
Davison resides in Manitowoc. In her spare time, she enjoys camping and hiking.
UnitedOne Credit Union has branches in Manitowoc and Sheboygan and is open to everyone living or working in Manitowoc, Sheboygan, Kewaunee and Door counties. The credit union serves consumers and small to mid-sized businesses.
« Return to "Blog"