Swipe Small Saturday 2020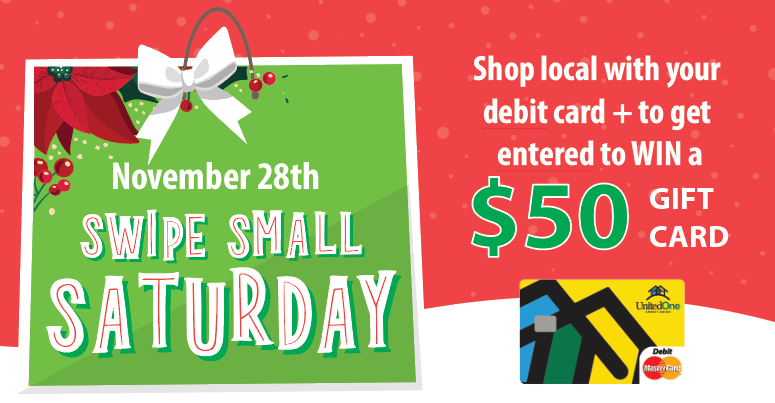 UnitedOne Credit Union is having our Swipe Small Saturday Promotion again this year on Saturday November 28, 2020.
Swipe Small Saturday is a one-day event where members, like yourself, can use your debit card at a locally owned and operated small retail business and be entered to win a prize. For full details and rules click here.
This is a fun promotion to support our local small businesses and reward our members. This year we're giving away gift cards valued at $50 each to 24 members. As a member, all you have to do to enter is make a purchase at a locally owned retail business worth $25 or more. The business does not need to be a credit union member.
If you're looking to shop for the holidays, consider shopping locally on Saturday November 28th. This is a great way to support the local economy and our communities.
Swipe Small Saturday is just a one day event, but we encourage shopping local every day of the week. For further details about the promotion click here.
UnitedOne continues to support our local businesses. This year has been difficult for many businesses in our communities. Let's all continue to show support.
We're here because you're here.
« Return to "Blog"