UnitedOne's Got You Covered this Season with Holiday Loans and Rewards!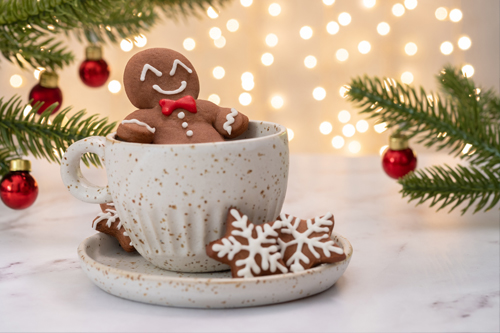 We are fast approaching the most wonderful time of the year and while it is great to be able to spend additional time with family, shower your kids with presents, and see old friends, it is also a time when many of us fall behind on our budget. Not only is holiday season a time when we spend a little too much on gift giving, we are also leaving ourselves open for unforeseen end-of-year expenses like home or car repairs. If you're looking to take control of your finances and budget during this holiday season, UnitedOne Credit Union's got you covered with our Holiday Loan*.
While we did not get a gift from Federal Reserve this year in terms of rates, UnitedOne Credit Union offers APR* as low as 9.990% with monthly payments as low as $90.92 per $1,000. The interest rate may be higher compared to the previous seasons, however, this provides UnitedOne members with a huge advantage over credit cards which are now over 20% interest rates this holiday season and are set to reach 30% by the end of it!
Our holiday loan is not the only option that is offered by UnitedOne Credit Union, you can make this holiday season brighter with our checking account rewards. Each swipe with the UnitedOne Visa® Debit Card gets you a chance to WIN**! You can also use your UnitedOne Visa Debit Card to set your weekly grocery pick-ups and recurring monthly payments on auto pilot so you have more time to holiday your way! Not only that, your UnitedOne debit card can be used every step of the way for gas station fill-ups, last-minute gifts, and more!
Enjoy this holiday season with family and friends by taking advantage of holiday options from UnitedOne Credit Union. Local people, Local Loans is our motto and if you are located in Manitowoc, Sheboygan, Kewaunee, and Door Counties get in touch with our friendly team of professionals to help you get the great loan in time and get your shopping done for the holidays!
*APR = Annual Percentage Rate. Your rate will vary based on your creditworthiness; rate stated is for borrowers with excellent credit. Stated rate includes minimum $100 new funds advanced, active UOCU checking account, net direct deposit, and automatic payments. Monthly payments per $1,000 borrowed include optional debt protection. Minimum loan is $100 and maximum term is 12 months. No other discounts apply and refinancing of existing UnitedOne loans not eligible. Other rates and terms available, please contact loans@UnitedOne.org for details. Normal credit standards apply. Offer subject to change at any time without notice.
**Our UnitedOne Credit Union Making Seasons Bright $100 winners will be drawn at ten (10) different points throughout the sweepstakes to WIN a prize. No purchase necessary. For complete Making Seasons Bright sweepstakes rules learn more.
« Return to "Blog"