Introducing Our Personal Teller Machines
Updated 5/1/2017
Check out the video below to see our new PTM in action.
1. What is a Personal Teller Machine (PTM)?
A PTM is a convenient, electronic way for us to assist you with your transactions while continuing to provide face-to-face personal service. It may resemble an ATM, though unlike an ATM, a Member Service Representative will help you just as a Teller would in a drive-thru.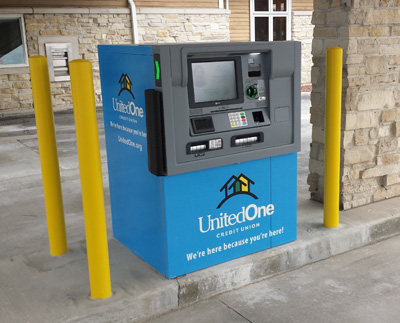 2. Why did UnitedOne decide to put PTMs in some of the drive-thrus?
To improve your member experience and provide you with additional drive-thru hours. Our PTMs allow us to give you the same personal service and care you receive now, though in a more efficient manner.
3. Why did you close the Menasha Avenue lobby?
After studying our membership trends for several years, it was determined that our Menasha Avenue lobby would be better utilized as our new Member Contact Center. This allows us to continue serving our Menasha Avenue members, and all members living or working on the north side of Manitowoc, in the drive-thru at that location. It also allows us to extend our drive-thru hours at multiple locations to better serve our entire membership throughout both Manitowoc and Sheboygan.

Tara Jo is ready to help you!

4. Which drive-thru locations have the PTMs?
In Manitowoc: Our 1117 S. 10th St. and 2401 Menasha Ave. locations.
In Sheboygan: Our Sheboygan South location at 3509 Washington Ave.
5. What hours will the PTMs be available?
Monday through Friday the PTMs will be available from 8 a.m. to 7 p.m. On Saturdays, the PTMs will be available from 8 a.m. to 4 p.m.

Earl looks forward to seeing you!

6. Why didn't the Sheboygan northside location at 2122 Superior Ave. get a PTM?
Due to the age of the building and the limitations of the property, we're continuing to research our options for this location. We certainly want to provide the most convenient solutions for our members at all locations and look forward to learning more about what would work best for this branch.
7. What happened to the employees who worked at Menasha Avenue?
All our Menasha Avenue team members are continuing to serve members at other locations. In fact, you may see some Tellers "pop-up" from time to time right on your screen since the PTMs rely on our team members to operate them. It's a UnitedOne employee who is on-screen, interacting with you and handling your transactions just as a Teller would in our drive-thrus before the PTMs were installed.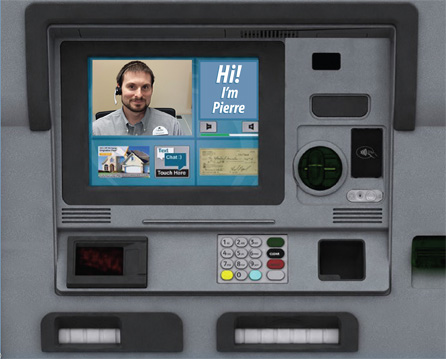 8. Are you doing this as a cost-savings measure?
We're not introducing PTMs as a cost-saving measure. Our goal is to create a better experience for you in our drive-thrus, and offer you expanded drive-thru hours.
9. What if I want to work specifically with Susan, Joe, Monica, Rob, Lance or Ilyjah?
You can find Susan and Monica at our Walmart location. Joe, Rob, Lance and Ilyjah would be happy to help you at our S. 10th St. location.
10. Are transactions made using the PTM safe and secure?
PTM transactions are absolutely safe and secure, and accuracy is even higher than traditional over-the-counter-service because of the security features built in to the PTM. Also, because your Member Service Representative is focused solely on you and your transaction, there are fewer distractions. This means our team members can provide you with more personalized and consistent member service. In addition, because the money is housed within the PTM instead of a cash drawer, the potential for robberies is greatly decreased, making you and our team members safer.
11. What if I'm not good with technology?
That's ok, we're here for you! A Member Service Representative will walk you through every step of your transaction.

Brent can help you master our PTMs!

12. Do I need a debit card to use a PTM?
No, you don't need a debit card to use a PTM. If you have a debit card, you can use it in our ATMs to get cash anytime. We have ATMs at all our branches except for our branch at Aurora Sheboygan Memorial Medical Center.

13. How many checks or bills can I deposit at the PTM?
There is no limit on deposits at our PTMs. The PTMs accept 40 checks or bills at a time. After the first round of items has been accepted into the PTM, our Teller will ask you to deposit any additional checks or bills.
14. What if I prefer to do my transactions "in person?"
That's great, because when you use a PTM, you're interacting with real UnitedOne employees, in real-time. The only difference is they are on screen at our Member Contact Center. You can speak with them, and they can assist you with your transactions just like they were standing behind a counter. If you'd like to speak more in-depth about your financial needs, or get information about insurance or investments, apply for a home, auto, or personal loan, or open a new account, we'd welcome the opportunity to give you that one-on-one attention in one of our lobbies. Just stop in.
In Manitowoc: Our team members are happy to give you that "one-on-one attention" in the lobby of our 1117 S. 10th St. or Walmart locations during regular business hours.
In Sheboygan: Our team members are happy to give you that "one-on-one attention" in the lobby of our 2122 Superior Ave. location or at our 3509 Washington Ave. location during regular business hours.
If you have any questions, feel free to contact us. We'll be happy to talk with you!