3 Benefits of a Mobile Wallet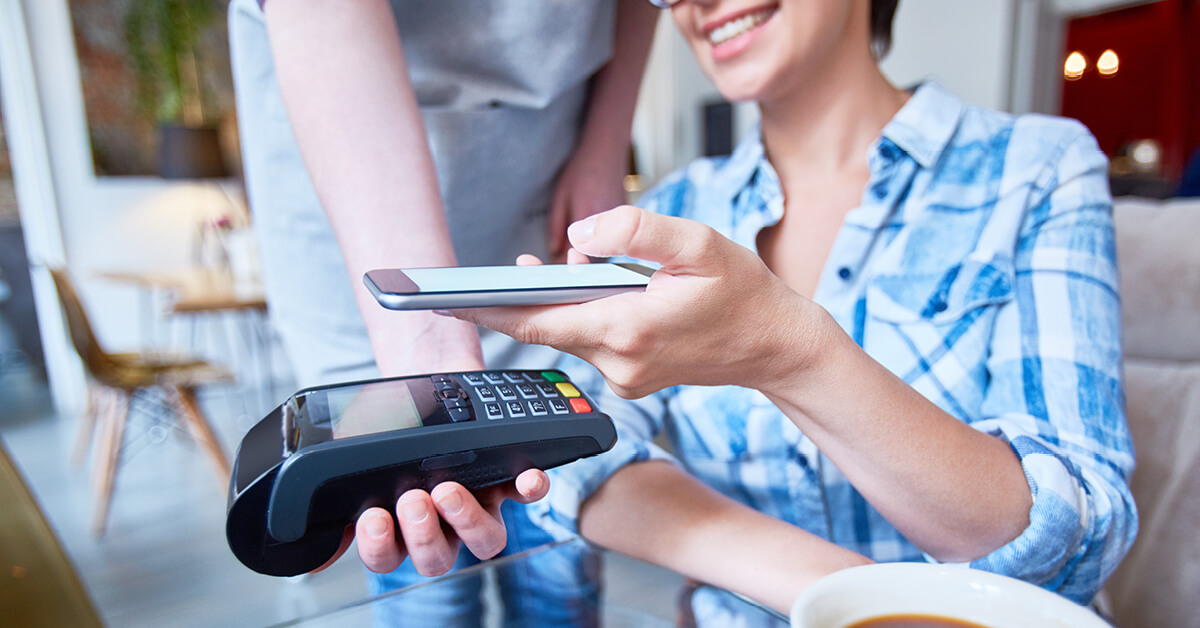 It is amazing how much you rely on your smartphone each day. It is used to store contacts, access emails, share photos, record videos, navigate maps, follow the news and send that funny meme with friends in a group text. Why not keep your debit card there as well?

A Mobile Wallet is a way for you to pay for purchases using a mobile device (smartphone, tablet, smartwatch, etc.). A variety of cards can be stored in your wallet. Your card information is stored on your mobile device in a digital and secure format, in Apple Pay®, Samsung Pay® or Google Pay™. Your device determines which option you can use. All you need from UnitedOne Credit Union to enroll is your checking account and an active Visa® debit card.

Explore three reasons why adding your UnitedOne debit card to the Mobile Wallet app on your smartphone will benefit you!

1. Reduce Fraud
The data stored in a Mobile Wallet is encrypted, so your actual account number isn't visible. In place of transmitting the actual account number, a Mobile Wallet uses encrypted payment codes that rely on security features, like biometrics or your smartphone's passcode, to authorize payments.

2. Save Time
With a Mobile Wallet, you can pay quickly by holding your smartphone over a terminal and verifying the purchase. You can also forget about typing in card numbers when shopping online by using a Mobile Wallet, which will reduce the number of places your card is stored without sacrificing a speedy checkout.

3. Travel Lighter
Whether you're traveling across the country or just taking a jog across town, pack a little lighter when you go out by using a Mobile Wallet. It's a great way to be able to make payments without having to worry about losing a card or cash.

Questions?
Discover more and get your questions answered on our Mobile Wallet page.

About UnitedOne
When you join UnitedOne Credit Union, you become a member-owner of a not-for-profit financial institution with a history of success and service dating back more than 80 years. Our "We're here because you're here" philosophy continues to grow our reputation of strength, stability, service, and convenience today. We embrace a successful and straightforward member-owned cooperative mission: meet the financial needs of our members by empowering them with the knowledge to make informed financial decisions. That's the UnitedOne difference.

To learn more about our services, contact us today! You can book an appointment online to see a Member Service Representative or Mortgage Specialist. You can also call us at 920-684-0361 or 920-451-8222.
« Return to "Blog"