Blog
January, 2021
December, 2020
November, 2020
September, 2020
August, 2020
UnitedOne Can Help You Refinance Your Home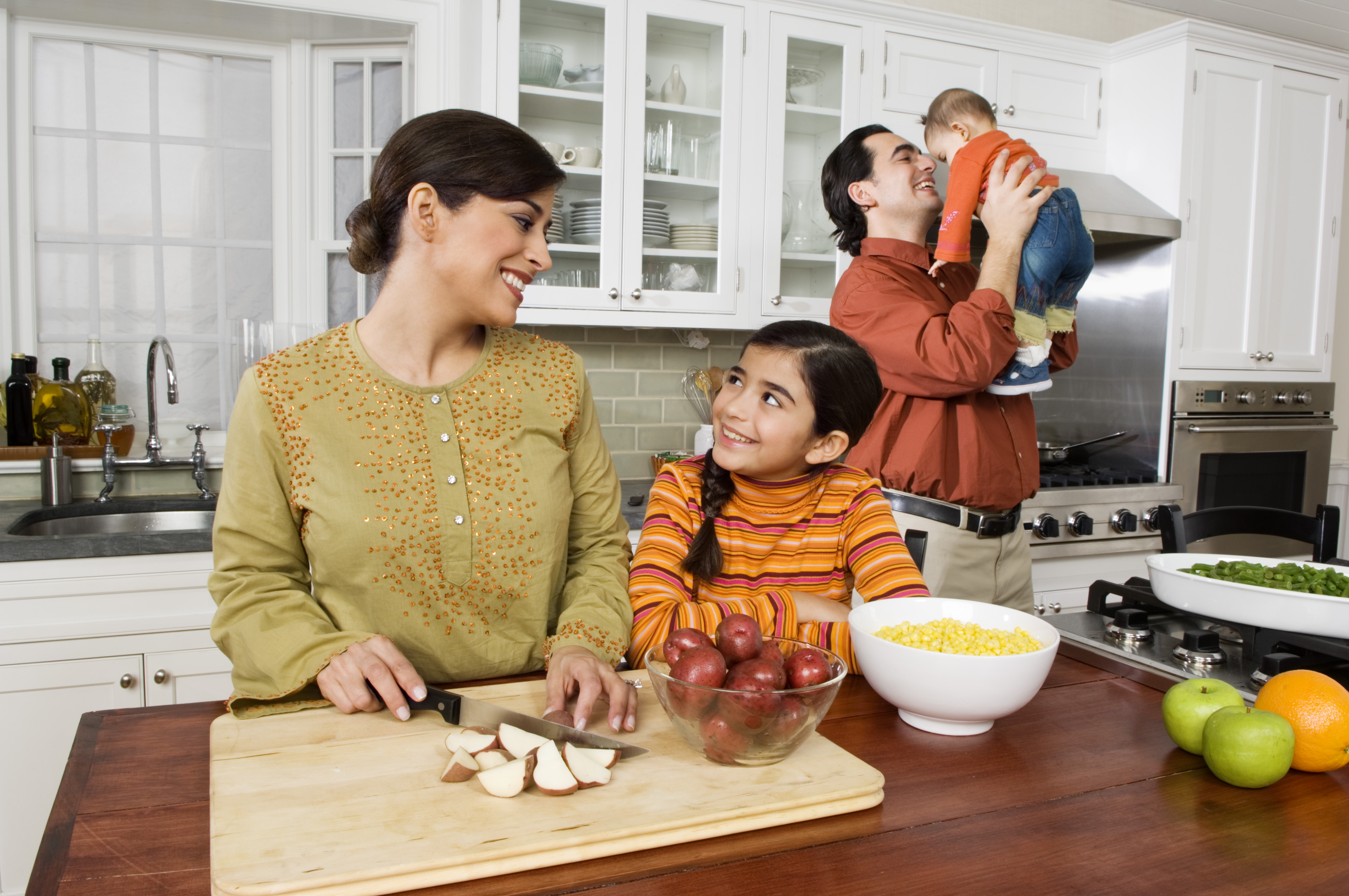 Mortgage rates falling to record lows is information that's been all over the internet. Like many people, you may be wondering if now is a good time to refinance your home. At UnitedOne Credit Union, we're here to help you out. Read on to find out if now is a good time for you to refinance or not.
First, look at how long you plan on staying in your current home and evaluate your financial goals. This will play a major role in deciding if it's a good time for you to refinance or not. Also, make sure you know your credit score. This will also have a huge impact on whether or not it makes sense for you to refinance.
Second, a good time to refinance is when mortgage rates start to fall below your current loan rate. You may want to refinance if you want to pay off that loan quicker with a shorter term. It may also make sense to refinance if you've gained enough equity in your home to refinance into a loan without mortgage insurance, or you're looking to tap some of your home equity with a cash-out refinance.
Did you know that mortgage refinance rates change every single day throughout the day? Because of this, you should avoid focusing on low mortgage rates because the rate you're quoted could be higher or lower than the rate you see online at any given time.
Your mortgage rate will depend on your credit score and the equity you have in your home. You're more likely to receive a competitive mortgage rate if you have proof of steady income and a good credit score. A credit score that is above 700 is typically considered a good credit score.
If your credit score and payment history has improved since you received your last mortgage, you might qualify for a better interest rate on a refinance. This could help you save more each month.
If it doesn't make sense for you to refinance now, keep working on your current mortgage payments and improving your credit score. That way when the time is right, you're ready to strike.
Contact UnitedOne Credit Union with your mortgage home questions. Whether buying your first home or refinancing your current one, our mortgage team is here to help you choose the right mortgage product to meet your needs! Our options include fixed and adjustable-rate conventional mortgages, and government-backed options such as FHA, VA, and WHEDA.
Our Mortgage Specialists are happy to work with you and review your options to ensure you choose the program that best meets your specific needs. Give us a call today at our Manitowoc office, (920) 684-0361, or our Sheboygan office, (920) 451-8222. You can also contact us online or apply right online.
We're here because you're here.
Summer Spots to Visit in Wisconsin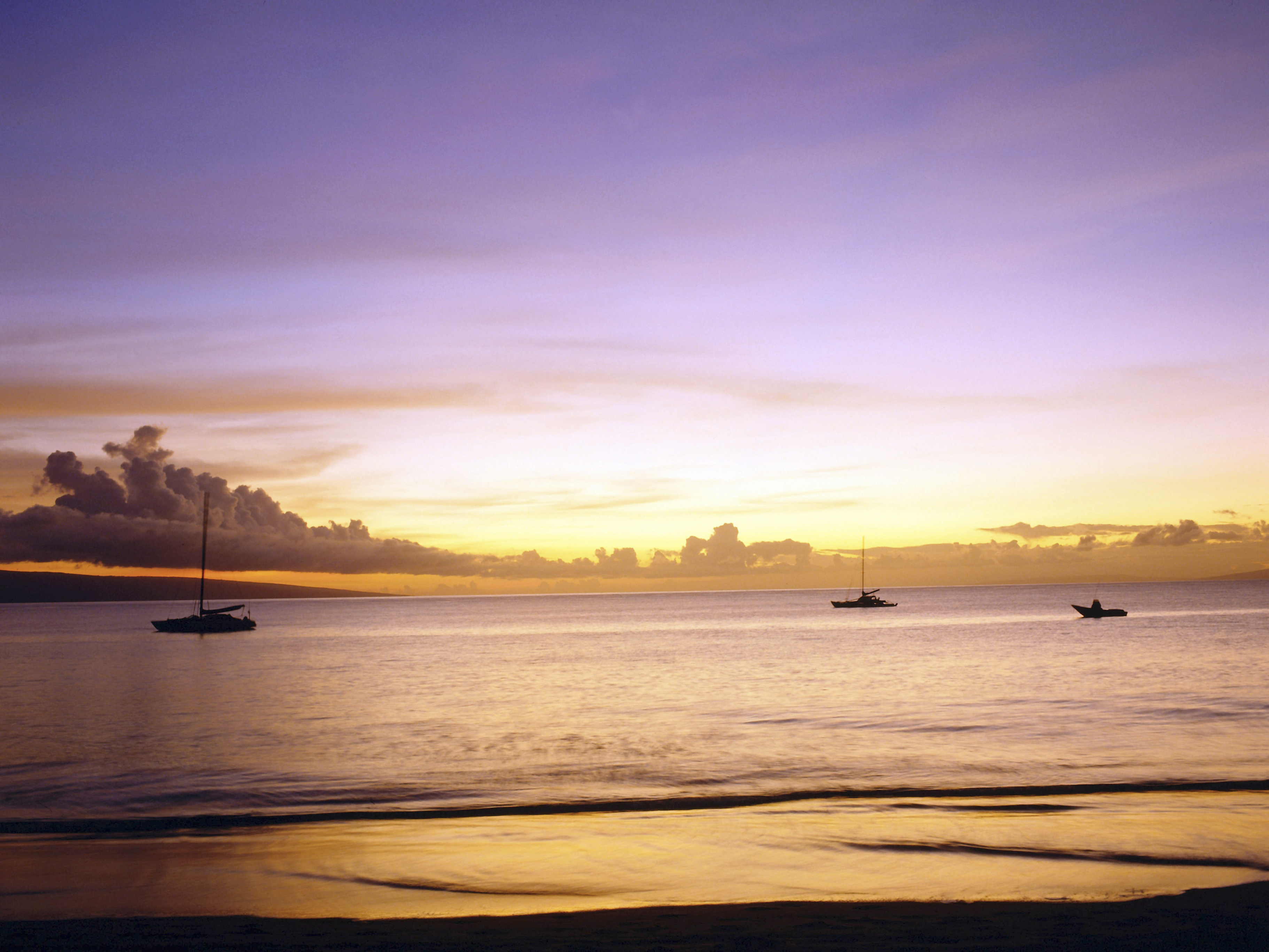 Summer Spots to Visit in Wisconsin
While Wisconsin is known for its beer, cheese, and rowdy die-hard sports fans, it's also home to some beautifully scenic landscapes. Within a short drive in any direction, you can see carved sandstone bluffs, canyons, sand dunes, magnificent shorelines, lakes, waterfalls, and more urban city life. With more people opting for staycations in 2020 than ever before, it might be the perfect opportunity to explore your own backyard. Here are some top spots to consider visiting this summer.

Cave of the Mounds
Cave of the Mounds National Natural Landmark offers self-guided tours of this beautiful geologic wonder. Spectacular crystallized rock formations and shimmering pools provide an awe-inspiring, entertaining, and educational experience for the whole family. Stay the day and visit the gift shop and extensive trails on the grounds.

Pewit's Nest Trailhead
Pewit's Nest is a natural gorge cut by a small stream called Skillet Creek. It is similar in many ways to the more well-known Parfrey's Glen to the southeast of Devil's Lake State Park. Pewits is between 30 and 40 feet deep. The walking trail leads to the mouth of the gorge as well as a lookout area on top of the cliffs. Pewits is located about 2 miles southwest of Baraboo on Country W.

Kohler-Andre State Park
With miles of sand dunes, 2.5 miles of beautiful Lake Michigan shoreline, and campsites, Kohler-Andre State Park is a gem. Show off your selfie skills! To find the selfie stand park at lot #3 at the Sanderling Nature Center. Walk north on the Boardwalk and then turn left at the first "T" intersection. Stop for a fun photo and then it on Instagram using #ScenicWisconsin. Pets are welcome in Wisconsin State Parks but they must be on a leash and under control at all times. Certain areas may be off-limits to pets. Kohler-Andre is a beautiful park that is family friendly and a great place to take a swim or go on a hike.

Door Peninsula Winery
If you've never been to Door County, you're missing out! If you visit, be sure to stop into Door Peninsula Winery and stock up on your favorites! For 45 years, Door Peninsula Winery has been a mainstay of the Door County economy, producing the finest and largest selection of wines in Wisconsin. With over 55 different wines and ciders to be tasted at one of the two tasting bars, you will be able to add to this rich and flavorful history. Stop by the winery on your next visit to Door County. They're located at 5806 Hwy. 42 in Carlsville – nine miles north of Sturgeon Bay.
Devil's Lake State Park
Devil's Lake State Park is located in Baraboo, Wisconsin, and is Wisconsin's most popular state park with about 3 million visitors per year. The over 9,000-acre park anchors more than 27,000 acres of parkland and natural areas open to public recreation in Sauk County. Devil's Lake is a great camping ground. If you're feeling adventurous, take a hiking to the Devil's Doorway, the infamous rock-formation that's shaped like a door.

Lakeside Park Fond du Lac
Bring the family out for fun at Fond du Lac's 400-acre Lakeside Park, on Lake Winnebago, one of the country's largest inland lakes. There are plenty of things at Lakeside: walk-up lighthouse, picnic areas, shelters, pavilions, playground, zip line, petting zoo, ball diamonds, marina, rides, boat-launch ramps, handicapped-accessible fishing platforms, etc. There are also kayak and pedal boat rentals. The park also includes a fountain, large playground equipment area with an accessible playground, concessions, full-service marina and gazebos. Visitors can take nostalgic rides on the miniature train and enjoy the antique carousel. A great park for couples, families, and kids.
Stock up on the snacks and head out for a road trip in your own back yard this year! At UnitedOne Credit Union, we are proud to be in Wisconsin.
When you join UnitedOne Credit Union, you become a member-owner of a not-for-profit financial institution with a history of success and service that dates back 80 years. From humble beginnings in 1938, UnitedOne has grown to be one of the largest credit unions in the area serving everyone who lives and works in Manitowoc, Sheboygan, Kewaunee and Door counties.
Don't forget to get our Mobile Banking app, that way you can have access to your accounts even on your trip. We're here, no matter where you are.
Sources:
https://www.caveofthemounds.com/preparing-for-your-tour/
https://www.devilslakewisconsin.com/wisconsin-parks-trails-natural-areas/pewits-nest/
https://www.fdl.com/details/todo/lakeside-park/
https://store.dcwine.com/winery/visit-us/winery/
Money Mule Scams and How to Protect Your Personal Information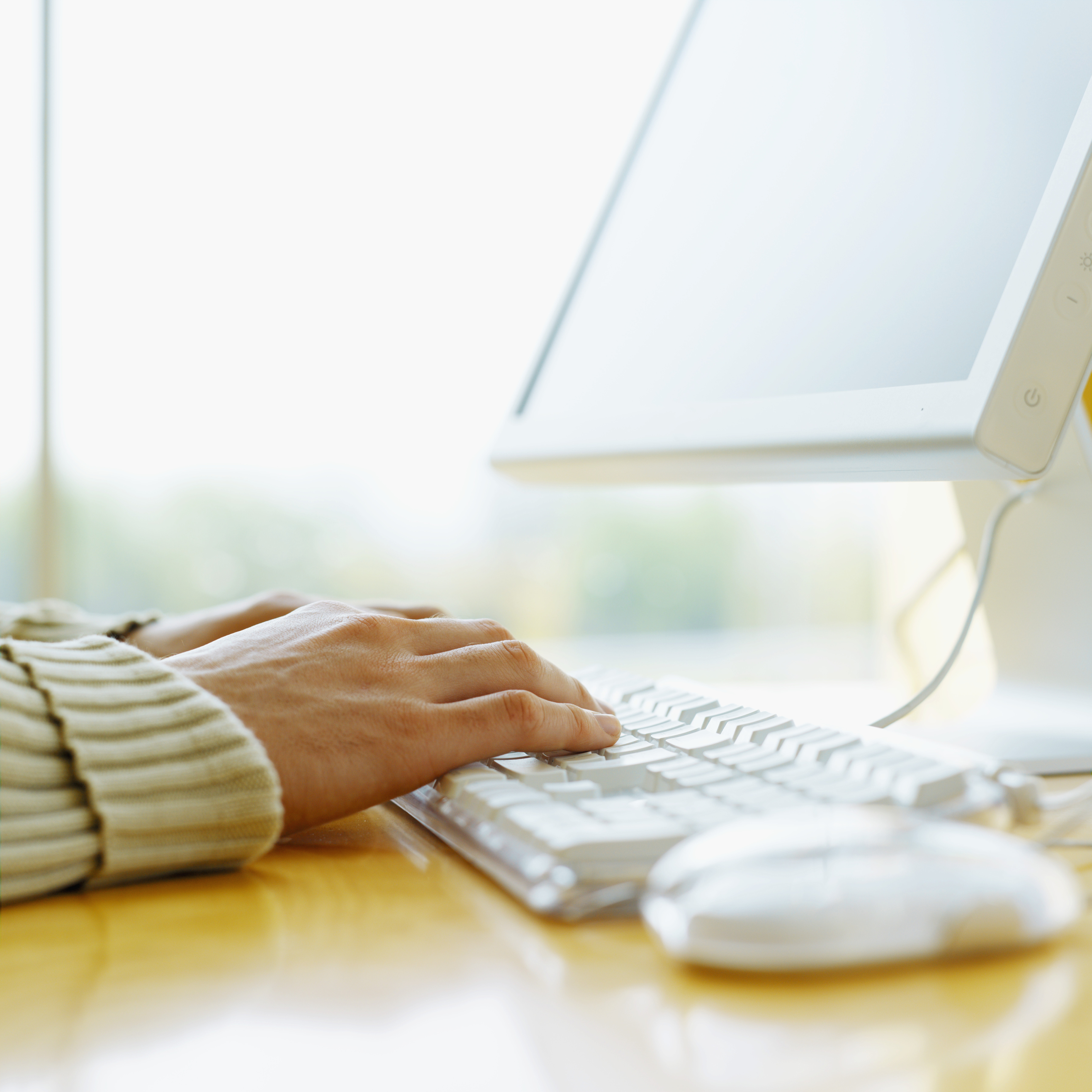 During these unprecedented time, fraud and scams continue to occur. While scams are not new, there are new tactics that are being used to scam people. As our member, we want you to be aware of these schemes. Here are some ways you can protect yourself from fraud and scams.
Money Mule Scams
The Money Mule Scam is when someone transfers or deposits money, from an organization or another person, into an unknown or personal account, only then to transfer the funds somewhere else.
Oftentimes, the person who is being asked to be the middleman of redirecting funds is unaware that they're a part of a larger criminal scheme. This person is known as the money mule: someone who transfers the funds on behalf of or at the direction of another.
Some scammers will approach the individual as an organization, a love interest, a company with a job offer or to offer other propositions. Sometimes they will hack into an individual's account to do the depositing and transferring themselves.
It's important to be aware of this new scam so you know what to look out for. Here are some key tips in keeping your personal and account information safe.
Don't give out personal information
It's extremely important that you never give out your personal account information to anyone. If an organization is legal and authentic, they will not ask you to deposit money and then transfer it to someone else.
By providing your personal information to someone, that gives them access to your personal finances and other confidential information. If you think someone may be trying to scam you, hang up the phone or block the person's email.
Change Your Password Often
It's important to change your passwords often because it helps keep out hackers and scammers. Nowadays people have their cards linked to their social media accounts, store accounts, and even Apple App store or Google Play. While keeping your card information stored is not necessarily a bad thing, it's extremely important to keep people out of account so they can't access your personal information. One way to do that is by changing your passwords periodically.
Here are some password tips:
Use a variety of lower case (abc) and upper case (ABC) letters
Include numbers (123) and signs (!@#)
Don't use words that are obvious about you
We want to protect your information just as much as you do. By taking the necessary precautions will help to prevent getting scammed.
Please be aware that these scams may be increasing in the coming days and weeks. To protect yourself, DO NOT give out your personal information, account information, or debit/credit card information. If you have any questions or concerns, please do not hesitate to contact us. We're in this together.
_____________________________________
Sources:
1. 2020Advisory on Imposter Scams and Money Mule Schemes Related to Coronavirus Disease 2019 (COVID-19), July 7, 2020, FinCEN Advisory
2. Risk Alert Watch Money Mules, July 7, 2020, CUNA Mutual Group
July, 2020
May, 2020
April, 2020
March, 2020
February, 2020
January, 2020
September, 2019
August, 2019
July, 2019
June, 2019
May, 2019
April, 2019
March, 2019