4 Financial Tips to Jump Start the New Year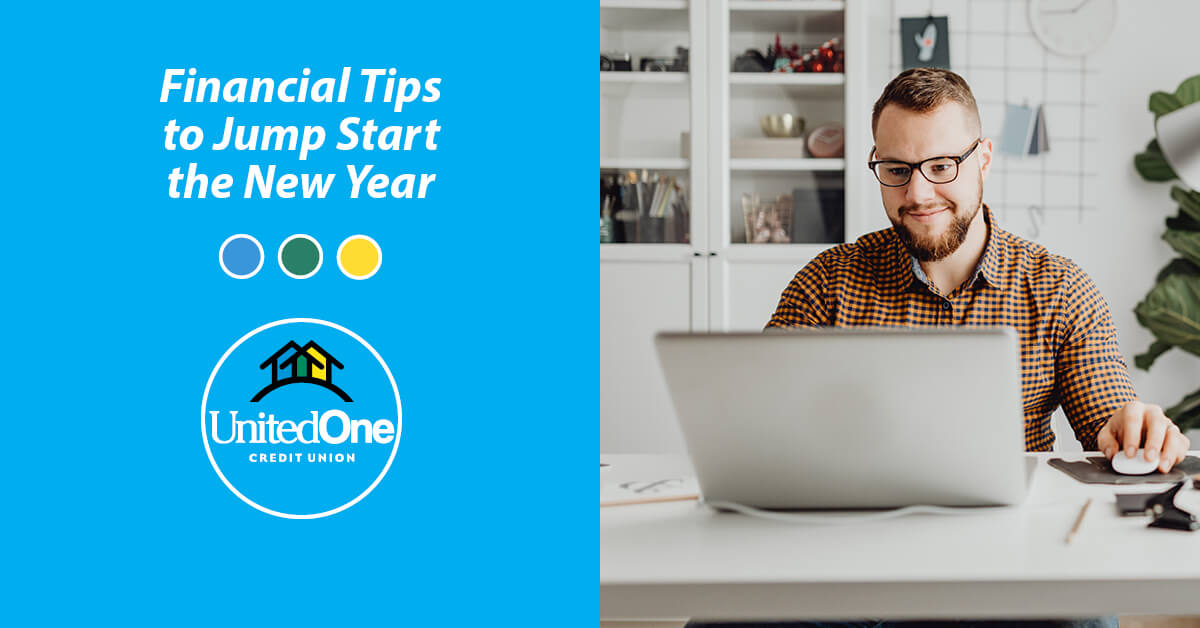 Did you overspend during the holiday season?
Don't worry, you're not alone. Many people likely have overspent and are now experiencing the "holiday hangover" effect as a result.
If your New Year's resolution is to tighten up your finances, check out these tips to help you reach your goals for 2023 and beyond.
Stick to a Routine
In order to stay on top of your finances, you need to stick to a schedule to review them. Pick a day and time each week where you'll set aside a block of time to specifically look over your finances. It's a good practice to get in the habit of doing to stay organized, whether you utilize paper statements and bills or use E-Statements and digital invoices.
Set a Specific Budget
Make a detailed list of your monthly expenditures. Just as you set aside money for your utility bills, you should also be setting aside money each month to save for your own future and for an emergency fund. That's why the 50/30/20 rule is a good guide to follow when creating a budget. Under this rule, 50% of your income goes to needs, 30% to wants and 20% to savings. People often get caught up with needs and wants that they forget to pay themselves for the future by contributing to their savings.
Decrease Discretionary Spending
Do you really need to pay for five different video streaming services? How many times a week do you need to eat out? Look at what you're spending discretionary income on and make decisions on where you can save by limiting expenditures in this area.
Sign Up for Alerts in Digital Banking
OK, you went through and did the first three items. That's a great start. However, wouldn't you like some help to make sure you're staying on track with your finances? Signing up for Alerts in Digital Banking is a great way to do that. You'll receive personalized notifications to your mobile device and/or email to inform you about specific activity for your accounts. For example, you can have an Alert set up that will notify you when your balance drops below a certain amount. Learn more about Alerts.

About UnitedOne
UnitedOne Credit Union has branches in Manitowoc and Sheboygan, and is open to everyone living or working in Manitowoc, Sheboygan, Kewaunee and Door counties. The credit union serves consumers and small to mid-sized businesses.

When you join UnitedOne Credit Union, you become a member-owner of a not-for-profit financial institution with a history of success and service dating back more than 80 years. Our "We're here because you're here" philosophy continues to grow our reputation of strength, stability, service, and convenience today. We embrace a successful and straightforward member-owned cooperative mission: meet the financial needs of our members by empowering them with the knowledge to make informed financial decisions. That's the UnitedOne difference.

To learn more about our services, contact us today! You can book an appointment online to see a Member Service Representative or Mortgage Specialist. You can also call us at 920-684-0361 or 920-451-8222.
« Return to "Blog"