6 Ways to Practice Mobile Security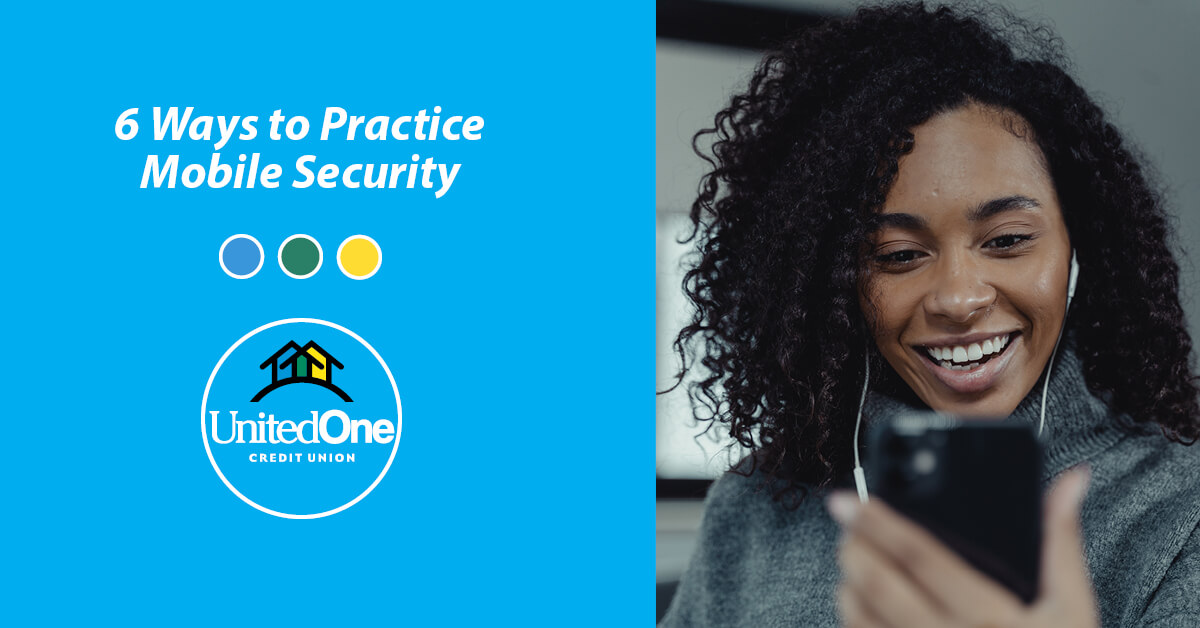 Almost anything you can do on a desktop computer you can also do on a mobile device in today's world.

Surfing the web, checking email and online banking all can be done with a mobile device when you're out and about thanks to advancements in technology.

One of the things you should always do when using a mobile device is practicing digital safety by being vigilant with all of your actions.

Check out these best practices for staying safe on your mobile device.
Apps
Only download apps from trusted developers that are available in your mobile device's official store.

Make sure you install app updates to ensure you are using the latest and most secure versions of apps on your mobile device.

Wi-Fi
You should never send sensitive information over a Wi-Fi network unless you are sure it's secure and you should not allow your mobile device to auto-join unfamiliar networks.

It's also a good idea to get into the habit of turning off Wi-Fi when you don't need it.

Browser
Be on the lookout for ads, giveaways and contests that seem too good to be true. These could lead to phishing websites.

Don't forget to look at the full URL of a website to check to see if it's secure and never save your login information when using a browser.

Bluetooth®
Much like Wi-Fi, turn off automatic Bluetooth® pairing and turn it off completely if you're not actively using it.

Smishing (phishing via SMS)
Use the same caution with text messages that you would with emails and think before you click.

Don't trust text messages from unfamiliar sources and remain vigilant before clicking on a link from a friend if it looks suspicious. Hackers may have compromised the account of someone in your contacts could be posing as them in attempt to get your personal data.

Vishing (voice phishing)
Do not respond to telephone calls or voicemail requests asking for personal financial information.

If you are concerned about the legitimacy of a call, hang up and contact the financial institution directly at a trusted phone number.
Visit our Digital Safety page to learn about the ways UnitedOne Credit Union and our partners will and won't contact you about your account.

About UnitedOne
UnitedOne Credit Union has branches in Manitowoc and Sheboygan, and is open to everyone living or working in Manitowoc, Sheboygan, Kewaunee and Door counties. The credit union serves consumers and small to mid-sized businesses.

When you join UnitedOne Credit Union, you become a member-owner of a not-for-profit financial institution with a history of success and service dating back more than 80 years. Our "We're here because you're here" philosophy continues to grow our reputation of strength, stability, service, and convenience today. We embrace a successful and straightforward member-owned cooperative mission: meet the financial needs of our members by empowering them with the knowledge to make informed financial decisions. That's the UnitedOne difference.

To learn more about our services, contact us today! You can book an appointment online to see a Member Service Representative or Mortgage Specialist. You can also call us at 920-684-0361 or 920-451-8222.
« Return to "Blog"