Advantages of Becoming a UnitedOne Member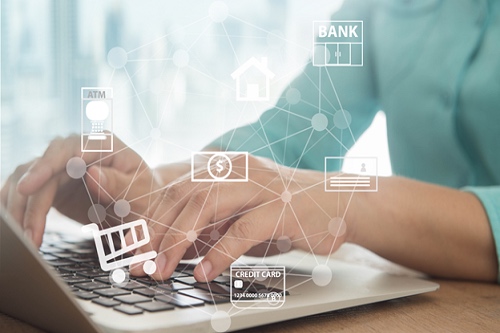 When it comes to your own money, one thing is for sure, you want to keep it safe and secure. Though the first place that comes to mind is probably a bank, you should also consider becoming a member of a credit union! Credit unions have many advantages over banks that you may not even realize.
If you or an immediate family member are residents or work out of Manitowoc, Sheboygan, Kewaunee or Door counties, then you are eligible to become a member of UnitedOne Credit Union. But what exactly do you get when you gain membership into UnitedOne? Here are some advantages of becoming a UnitedOne member:
Customer Service. Credit unions are known for their exceptional customer service, and UnitedOne is no exception. Member satisfaction is one of the highest priorities, which is reflected in our warm, welcoming, and friendly staff. Where banks tend to treat you just like another customer, credit unions will go above and beyond to make sure you feel like you're in good hands.
Interest Rates. Since credit unions are nonprofit organizations by nature, they tend to give earnings back to their members in the form of lower interest rates. This is particularly great when you're applying for mortgage or auto loans. There are also higher rates on savings, meaning the longer and more money you put into the credit union, the more you get back!
Fees. Like interest rates, credit unions have much lower fees than banks, and sometimes don't even have the same fees and expenses a bank may charge you. That means more money for you, and less going out!
Stakeholder. Unlike banks, you are the stakeholder in a credit union, instead of just another customer at the bank. Instead of making money for individual stakeholders, credit unions give their profits back to their credit union members. You get all the ease, accessibility, and benefits of a bank, with all the extra advantages of a small credit union.
Community. Credit unions are often full of members from the same region, with similar lifestyles, careers, and experiences, creating a close community between members and of staff. People working at the credit union are likely to have a better understanding of members because of this, and so they are better suited to serve their members.
UnitedOne Credit Union has been serving Manitowoc, Sheboygan, Kewaunee and Door counties since 1938. Since then, we've grown to be the largest credit union in the region. We pride ourselves on our amazing customer service, and our dedicated staff who will always help you, no matter where you are in life. Learn more today on our website or see our contact page to find a location near you.
« Return to "Blog"