Building Credit Through Your Local Credit Union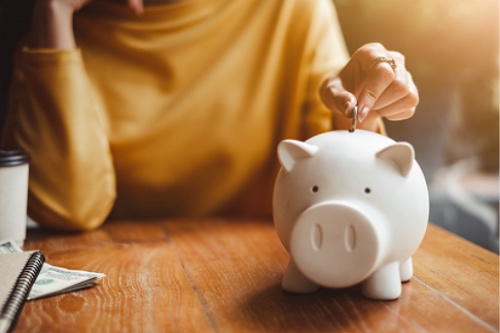 Credit scores are an important part of your financial health. You want a good credit score because it can unlock many savings and benefits, including access to loans and credit cards with the most favorable terms. If you need to establish credit or rebuild poor credit, one of the first things you should do is open a checking or savings account. If you're choosing between a big bank and a credit union, there are many reasons why going with a credit union is a better choice.
Lower Loan Rates
Since credit unions are member-owned, it's in their best interest to do whatever they can to help their members succeed. One of the primary ways they accomplish this is to reinvest earnings into loan programs with lower interest rates than most traditional lenders. Lower rates mean more affordable payments, which gives you a better chance to keep up with your payment schedule and re-establish a positive payment history.
Fewer Fees
Credit unions are member-owned financial cooperatives. This unique business model allows them to invest earnings back into products and programs that benefit members in the form of fewer fees and lower interest rates. Since we've already discussed the lower rates, let's focus on the reduced fees. Since credit unions traditionally charge fewer fees for their accounts and loans, their members keep more of their hard-earned money. If you're a credit union member trying to improve your credit rating, you can use those savings to pay down your debt, which may help you increase your credit score.
Automatic Payment Options
Since a credit union's success relies on creating the best member experience possible, most offer automatic payment programs along with online bill pay services that make it simple to keep up with your payments. By following a sensible budget and scheduling your payments ahead of time, you can eliminate the risk of forgotten payments and enjoy the peace of mind that comes from knowing all your accounts are up to date.
Dedicated Resources
Strong financial habits lead to improved credit union performance, which ultimately benefits members and staff alike. Because of this mutually beneficial relationship, many credit unions offer dedicated resources to ensure all of their members have the tools they need to succeed. Some credit unions may offer credit counseling services. Others focus on credit-building products, such as loans and credit cards. Regardless of the specific resources they offer, credit unions are committed to equipping their members with the knowledge and tools to build a strong credit rating.
UnitedOne Credit Union has been proudly serving our community since 1938. When you join UnitedOne Credit Union, you become a member-owner of a not-for-profit financial institution with a history of success and service that dates back 80 years. No one works harder to provide you and your family with first-class financial services delivered through outstanding personal service. To learn more about our services, visit us online today. You can also follow us on Facebook.

Sources
https://www.experian.com/blogs/ask-experian/why-would-you-want-a-good-credit-score/
https://spero.financial/5-ways-joining-a-credit-union-can-help-you-build-your-credit/
« Return to "Blog"