Community Events to Look Forward To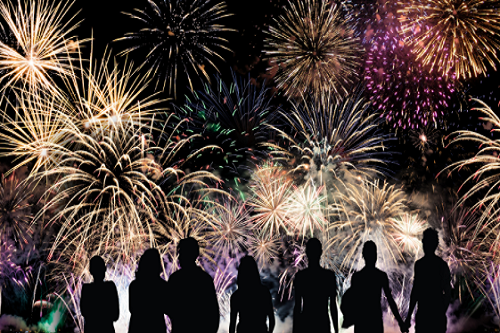 Summer is coming, and with that we have a couple of great events coming up. Here's what you don't want to miss happening in our communities this summer:
Civil War Days: June 5-6
UnitedOne Credit Union is one of the proud sponsors of Civil War Days. Although it has been over 150 years since our country has fought in the Civil War, the diaries, stories, and lessons still remain. Pinecrest Village is transformed into a Civil War encampment where visitors can meet famous figures of the past and experience firsthand a turbulent time period in our nation's history. Join reenactors as they stage a battle complete with raging cannons and marching infantry. Learn how the nation changed through the insights of local people who made a difference in history. The family-friendly event features food, fun and shopping on "Sutler's Row" for traditional Civil War-era reproduction products.
Manitowoc County Historical Society
924 Pinecrest Rd. Manitowoc, WI, 54220
Saturday, June 5 and Sunday, June 6 from 11 a.m. to 3 p.m.
Greek Fest: June 25-27
Sheboygan's Greek Fest returns to Deland Park this June! Come Support St. Spyridon Greek Orthodox Church!
June 25 5-9
June 26 11-8
June 27 11-6
This year's event is modified due to COVID. We will be serving gyros, Greek fries, chickens, Greek salads, spanakopita (spinach pie), Greek pastries, and beverages!
Nascar Cup Series: July 1-4
The NASCAR Cup Series features thrilling door-to-door and wheel-to-wheel action through stage racing, which ensures more highlight-reel moments during a race, increases the sense of urgency and emphasizes aggressive racing and strategy.
Fans will have the opportunity to watch NASCAR's future stars such as Cole Custer, Tyler Reddick, Christopher Bell, Harrison Burton, Chase Elliott and Erik Jones battle it out with superstars such as Kyle Busch, Martin Truex Jr. and Joey Logano on the storied 4-mile, 14-turn road circuit. Road America has a legendary history of featuring brilliant racers on a challenging circuit that easily separates the good from the great drivers. July 1-4th
4th of July Freedom Fest: July 3
Sheboygan will be celebrating the annual Freedom Fest, Independence Day festivities on Saturday, July 3rd. Details for the annual parade, Freedom Fest at Deland Park and the Festival Foods Fireworks display will be forthcoming.
Fourth on the Shore: July 4
On July 4th, enjoy a full day of activities between the Manitowoc Yacht Club and the Wisconsin Maritime Museum. Parade is at 11:00 a.m., and there will be food, beverages, and live music throughout the day. Lakefront fireworks are at dusk!
Mill Street Festival in Plymouth: July 10
Plan to bring the whole family to downtown Plymouth for the annual Mill Street Festival, July 10. The whole downtown is closed off to vehicles, providing you with a safe place to walk along as you check out what the vendor tents all have to offer. Food, vendors and entertainment for the whole family!
Sputnikfest: September 5
Sputnikfest is held in September, so while it may not technically be a "summertime" event, it's still one to check out. On September 5, 1962, a 20-pound piece of Russian Sputnik IV landed in the middle of the street on the corner of N. 8th and Park in Manitowoc. Sputnikfest is our way of bringing the community together to celebrate this momentous event. Named one of the Top Five Funkiest Festivals in the country by Readers Digest, this wacky tacky festival has become a community and regional favorite, with fun for the entire family. With a tagline like "Sputnik landed here...Why don't you?" how can you miss it?
Join the UnitedOne Credit Union community on Facebook to stay up-to-date on more fun community events, new products, and other important announcements!
Sources
https://www.manitowoccountyhistory.org/programs/civilwardays
https://visitsheboygan.com/event
https://www.manitowoc.org



« Return to "Blog"