Fielding joins UnitedOne as Chief Human Resources Officer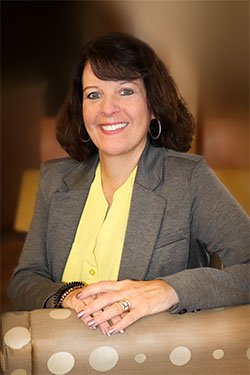 UnitedOne Credit Union has added Laura Fielding as its Chief Human Resources Officer.
Fielding brings over 30 years of experience in the human resources field to UnitedOne, including previously serving as Vice President of Organizational Engagement and Chief Administrative Officer at Holy Family Memorial.
The Menchalville native attended Reedsville High School before earning a Bachelor of Science degree in public administration and political science from the University of Wisconsin-Stevens Point.
Fielding obtained a Master of Science degree in management and organizational behavior from Silver Lake College. She also earned Fellow status with the American College of Healthcare Executives and is accredited in organizational culture inventory and organizational effectiveness Inventory from Human Synergistics.
Big Brothers Big Sisters and the United Way are two organizations she is passionate about volunteering for.
Fielding resides in Green Bay with her husband and two sons. An avid traveler, she has visited over 40 states and six countries.
UnitedOne Credit Union has branches in Manitowoc and Sheboygan, and is open to everyone living or working in Manitowoc, Sheboygan, Kewaunee and Door counties. The credit union serves consumers and small to mid-sized businesses. For more information, visit www.unitedone.org.
« Return to "Blog"