History of Credit Unions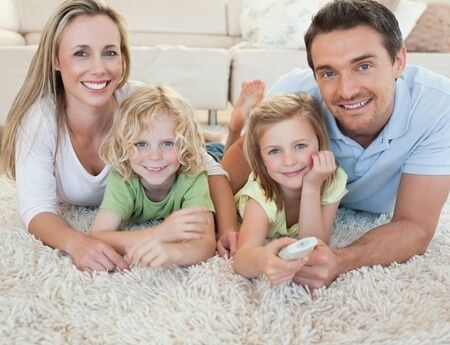 Credit Unions have a rich history in the United States. Across the country, there are over 100 million credit unions, all with the same guiding principle – people helping people. These credit unions vary greatly in size, from just a few members to billions of dollars in assets. Historically, credit unions have fared better than traditional financial institutions. In fact, credit unions only had one-fifth of the failure rate during the recession compared to larger institutions. The public favors credit unions as well. According to a national financial trust survey, Americans trust credit unions twice as much as big banks with 60 percent reporting that they trusted credit unions, while only 30 percent said that found national banks trustworthy.

Chronological History of Credit Unions
1849 - First credit union society is founded in Germany by Friedrich Raiffeisen.
1901 - Alphonse Desjardins brings the idea to Quebec. Today, the Desjardins Group is the largest credit union in North America.
1909 - Desjardins opens the first credit union in New Hampshire, the St. Mary's Cooperative Credit Association.
1909 - Massachusetts Credit Union Act is passed. This legislature sets the framework for the later Federal Credit Union Act of 1934. Edward A. Filene, a Boston merchant, is credited with drafting up the act, and is therefore known as the "Father of US Credit Unions".
1921 - Filene and attorney Roy Bergengren establish the Credit Union National Extension Bureau. This helped credit unions rapidly expand across the nation.
1934 - Five years after the Great Depression, Congress passes a Federal Credit Union Act. This allows for federally chartered credit unions and for credit unions to organize nationally.
1942 - Federal Deposit Insurance Corporation created to oversee federal credit unions.
1970 - National Credit Union Association (NCUA) and National Credit Union Share Insurance Fund are created to supervise and ensure federal credit unions.
1970s - New laws are passed allowing for credit unions to offer new services, such as mortgage lending.
1985 - Credit unions are now backed with the "full faith and credit of the United States Government"
1998 - Federal Credit Union Access Act expands union membership flexibility.
2010 - President Obama signs the Dodd-Frank Wall Street Reform Act, which made the $250,000 insurance on shares and deposits, permanent.
2012 - Federally insured credit union assets exceed over $1 trillion.
When you join UnitedOne Credit Union, you become a member-owner of a not-for-profit financial institution with a history of success and service that dates back 80 years. From humble beginnings in 1938, UnitedOne has grown to be one of the largest credit unions in the area serving everyone who lives and works in Manitowoc, Sheboygan, Kewaunee and Door counties. No one works harder to provide you and your family with first-class financial services delivered through outstanding personal service. To learn more about UnitedOne Credit Union, visit our website or find us on Facebook.
For more financial tips and advice, explore the SmartOne Financial Wellness ProgramOpens a New Window.. The short, interactive videos from this free resource will help you build your financial security and strength!
(Sources: NCUA, MyCreditUnion.gov and Chicago Booth/Kellogg School Financial Trust Index)
« Return to "Blog"