How to Budget for a Car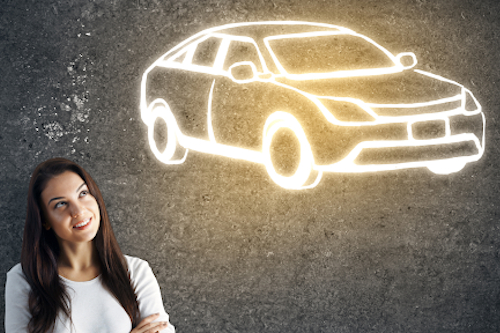 Is it just us, or does it seem like living life is just a bit (okay, a lot) more expensive these days? You're hit with reminders every time you go to the gas station or every time you visit the grocery store – the things you need to live your life are costing you more and more money. But even though you may have a little bit less money in your wallet these days, that doesn't mean that there still aren't essential purchases you need to make in the near future.

Fortunately, the experts at UnitedOne Credit Union have some tips on how you can get into the car you need without breaking your budget.

Determine How Much Car You Can Afford
Part of the budgeting process is understanding what car you can actually afford versus your dream car. Use our online auto loan calculators to estimate a loan payment and shed light on how much car you can buy. Once your budget is defined, navigating the car buying experience will be much smoother, even before setting foot into a dealership.

Keep Total Costs in Mind
Once you determine what you can afford, remember to factor in the additional costs of owning a vehicle. Outside of the sticker price, here are questions to ask as you create your total car expense budget:
Do you have a trade or down payment to help reduce monthly costs?

Is the car reliable? Have you searched for information and reviews of the model you want to buy?

What about administrative costs such as the monthly insurance premium and annual license plate fees?
Also, remember to set aside cash for routine maintenance unexpected expenses. Creating a budget for a car can be helpful. Here are a couple of tips:
Limit total transportation cost to 25% (or lower) of your take-home pay.

Set your budget and stick to it. Resist the temptation to go above what you can reasonably afford.
Lease vs. Buy
Depending on your financial situation and goals, leasing might be the better option. Leasing often offers lower monthly payments and out-of-pocket costs. A down payment for purchasing a car can be up to 20%; leasing usually has little or no down payment requirement. Additionally, when you lease, most car repairs are covered by a manufacturer's warranty. If you want to weigh your financial options, use our online lease vs. buy calculator.

Budgeting for a car is a big decision. Be patient during the process, and think about your overall budget and long-term financial goals before you sign on the dotted line. If you are looking to finance a new car, truck, motorcycle, SUV, ATV, or boat, be sure to check out our upcoming Loanapalooza event! Stay tuned for details!

About UnitedOne
When you join UnitedOne Credit Union, you become a member-owner of a not-for-profit financial institution with a history of success and service dating back more than 80 years. Our "We're here because you're here" philosophy continues to grow our reputation of strength, stability, service, and convenience today. We embrace a successful and straightforward member-owned cooperative mission: meet the financial needs of our members by empowering them with the knowledge to make informed financial decisions. That's the UnitedOne difference.

To learn more about our services, contact us today! You can book an appointment online to see a Member Service Representative or Mortgage Specialist. You can also call us at 920-684-0361 or 920-451-8222.
« Return to "Blog"