How to Make Your Money Work for You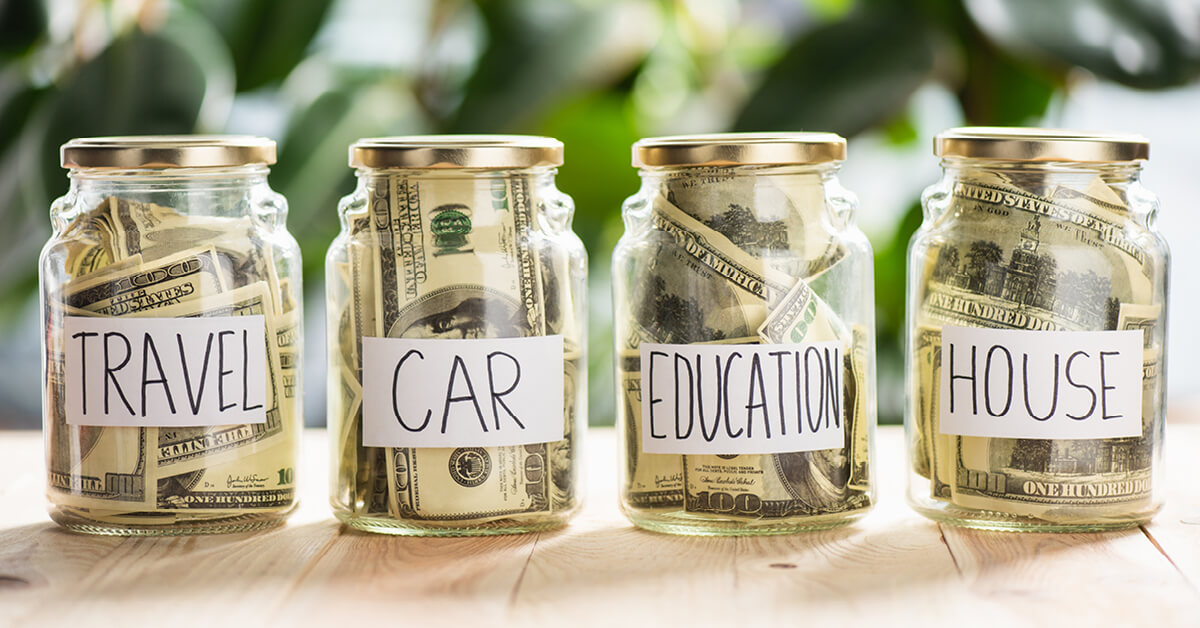 You work hard for your money. Wouldn't it be nice if your money worked just as hard for you?

A strong savings strategy will help you do that. Calculating one doesn't have to be a challenge, either.

You should start by asking yourself a few questions:
Can you afford unexpected expenses?
What things are you saving for?
When will you need the money?
Having at least three to six months' worth of expenses tucked away in an emergency savings fund is something you'll want to have first before looking at other short- or long-term saving goals. Nothing will break a budget more than unexpected debts that arise, like a vehicle repair or replacing a household appliance that stops working suddenly.

If you don't have emergency funds of at least three to six months' expenses available, liquidity should be your saving priority and putting away what you can to build your emergency funds with each paycheck. (Liquidity is assets available to you to use immediately.) For example, if you put $10 a week into savings and don't dip into the funds, it'll add up to more than $500 after a year. And having that money earn dividends in a Free Kasasa Saver® account* from UnitedOne Credit Union in Manitowoc and Sheboygan (WI) is a way to have your dollars work for you.

If you're at the point where you have a fully funded emergency savings account and have extra cash available that you don't need to access right away, it's time to start looking at other options to grow your money even more for bigger planned expenses in the future, like purchasing a home or new vehicle.

Share certificates are a great option to grow your savings. A share certificate is a low-risk savings tool in which you commit to keeping money on deposit for a specified length of time. You'll earn a fixed rate of return in exchange for leaving these funds untouched until the term is said to mature. Once the term ends, you can withdraw the money and dividends earned, or it can be rolled over for another term.

While share certificates have less liquidity than savings accounts, they generally have higher dividend rates and thus can help prevent cash drag. (Cash drag is a diminution of return caused by holding a cash position and not earning on it.)

UnitedOne has a wide variety of share certificates available with terms ranging from three months to four years. Generally, the longer the term the higher the dividend rate will be.

In the end, having a strong savings strategy comes down to having a mix of savings vehicles, with the aim to balance liquidity against cash drag, and short- and long-term savings. The goal should always be to make sure your money is working for you and earning maximum growth while you wait to use it.

Use our Online Appointment Maker today to book an appointment to open a new Share Certificate!
*Qualification Information: Account transactions and activities may take one or more days to post and settle to the account and all must do so during the Monthly Qualification Cycle in order to qualify for the account's rewards.
"Monthly Qualification Cycle" means a period beginning one (1) day prior to the first banking day of the current statement cycle through one (1) day prior to the last banking day of the current statement cycle.
See our website www.unitedone.org or contact one of our branch service representatives for specific Monthly Qualification Cycle dates.
Reward Information:
When your linked Kasasa Cash or Kasasa Cash Back account qualifications are met during a Monthly Qualification Cycle, daily balances up to and including $25,000 in your Kasasa Saver account earn an APY of .50% and daily balances over $25,000 earn a dividend rate of .10% on the portion of the daily balance over $25,000, resulting in a range from .50% to .18% APY depending on the account's daily balance.
When your linked Kasasa Cash or Kasasa Cash Back account qualifications are not met, the entire daily balance in the Kasasa Saver account earns a dividend rate of .03% resulting in an annual percentage yield of .03% APY.
Dividends will be credited to your Kasasa Saver account on the last day of the current statement cycle.
APY = Annual Percentage Yield.
APYs accurate as of 08/02/2021.
Rates, rewards, and bonuses, if any, are variable and may change after account is opened without notice to you. No minimum balance is required to earn or receive the account's rewards. Rewards less than a penny cannot be distributed. Fees may reduce earnings.
Additional Information:
Membership restrictions may apply. Account approval, conditions, qualifications, limits, timeframes, enrollments, log-ons and other requirements apply. No minimum deposit is required to open the account. There are no recurring monthly maintenance charges or fees to open or close this account.
A Kasasa Cash or Kasasa Cash Back account is required to have a Kasasa Saver account. A linked Kasasa Saver account is required for automatic savings. Advertised information and rewards are based on all account qualifications being met during each cycle period.
Contact one of our credit union service representatives for additional information, account details, restrictions, reward calculations, processing limitations, cycle dates and enrollment instructions. Federally insured by NCUA.
Trademarks:
Kasasa, Kasasa Cash, Kasasa Cash Back, Kasasa Tunes and Kasasa Saver are trademarks of Kasasa, Ltd., registered in the U.S.A.
« Return to "Blog"