How to Pay Off Holiday Debt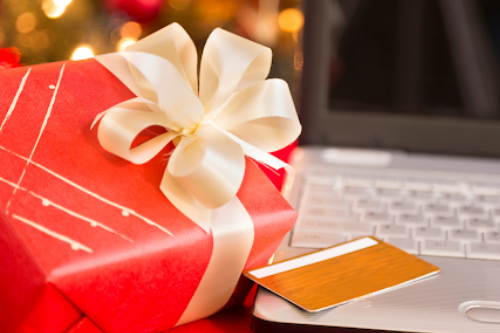 The holidays are the most wonderful time of the year—until you open your credit card statement in January. Suddenly, any lingering holiday excitement is gone, and you find yourself trading in the fun and festive spirit for some post-holiday financial stress.

If you're experiencing that letdown period after the holidays, you're not alone. According to a survey by Magnify Money, the average American racked up $1,381 in holiday debt in 2020, increasing 5% from last year. Additionally, 66% reported feeling stressed about their holiday debt.

If you've overspent your budget, UnitedOne Credit Union has some tips to help you consolidate and pay off your holiday debt quickly.

Holiday Debt Payoff Tips
Add Up Your Debt
First, calculate your total holiday debt and prioritize bringing it to zero by reworking your household budget. This may mean you'll have to pause on some financial savings goals or make some temporary spending sacrifices. To make aggressive payments, borrow money from flexible categories (i.e., entertainment, restaurants) and use those additional funds toward the debt payoff category.

Select Your Approach
There are two popular ways to pay off your credit card and personal loan balances: snowball and avalanche methods.
Snowball method. This approach targets the smallest debts first, so eventually, have fewer payments to manage each month. In addition, with the snowball method, you have the satisfaction of eliminating one creditor at a time, which can help keep you motivated to pay off your debt.
Avalanche method. By targeting debt with the highest interest rates with the avalanche method, you save on overall interest. The goal is to pay above the minimum payment on the high-interest accounts while paying the minimum on the others. You won't get the satisfaction of eliminating each debt, but you'll reduce your costs over time.

Consider Debt Consolidation
If you already had existing debt before holiday spending, debt consolidation might be the answer. Debt consolidation loans allow you to combine all your balances (i.e., credit cards, auto loans, installment debts) into one easy monthly payment. These loans often offer fixed payments, lower interest rates and no origination fee with qualified credit. Additionally, you'll have a range of repayment terms, so you can choose one that meets your financial needs. UnitedOne has various personal loan products, including the Holiday Loan Helper, IMAGINE Loans, and Kwik Cash Line of Credit.

To figure out if debt consolidation is right for you, use our Personal Debt Consolidation Calculator.

Put Extra Funds Toward Debt Repayment
If you have extra money leftover in your monthly budget, those funds should go towards your debt. Additional funds can include an unspent holiday bonus, monetary gifts from relatives, and even your upcoming tax return. Allotting that money toward your unpaid balances ultimately supports your financial bottom line: quickly paying off your holiday debt.

Join UnitedOne
When you join UnitedOne Credit Union, you become a member-owner of a not-for-profit financial institution with a history of success and service dating back to 1938. No one works harder to provide you and your family with first-class financial services delivered through outstanding personal service. That's the UnitedOne difference and how our "We're here because you're here" philosophy continues to grow our reputation of strength, stability, service, and convenience today.

To learn more about our services or how to apply for a holiday loan, visit our website or call us at 920-684-0361 or 920-451-8222.

Other rates and terms available. Membership Eligibility Required. Contact loans@UnitedOne.org for details. Normal credit standards apply. Call for additional rates. Equal Housing Opportunity.

Sources
https://www.magnifymoney.com/blog/news/2020-holiday-debt-survey/
https://www.investopedia.com/articles/personal-finance/080716/debt-avalanche-vs-debt-snowball-which-best-you.asp
« Return to "Blog"