Mid-Year Small Business Review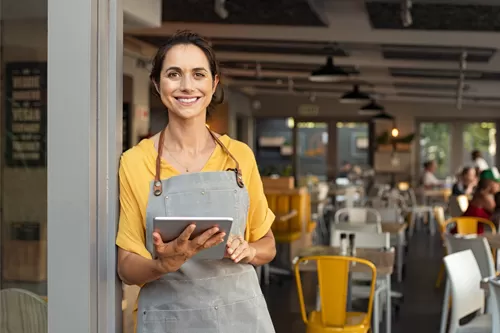 It's been said there are five characteristics that fuel the entrepreneurial spirit: Planning, Passion, Patience, Perseverance, and Problem-Solving. If you've already started your own business, you're nodding your head right now. Many small businesses begin with problem-solving – how can I make this product better, make this task easier, fill this need for my community?
Whether your small business was this year's resolution or culmination of years of planning, patience, and perseverance, the mid-way point of the year is a great time to take a step back and
Revisit your business goals
Check in with your business and personal teams
Review your business finances
Would upgrading or changing technology and tools help your employees work more productively? Are year-to-date expenses in line? Could you use an extra set of eyes to help identify adjustments to strengthen your financial position? Taking time at the midpoint of the year to reevaluate and access key areas of your business can set you up for a strong finish to the year.
Luckily, no matter where you live and work, there are always community resource partners happy to help! From planning to problem-solving, your local Chamber of Commerce, Economic Development Corporation, and your local community credit union are here every step of the way.
In the Manitowoc, Sheboygan, and surrounding areas, UnitedOne Credit Union has been helping local entrepreneurs and organization leaders make their mark while making our communities a better place to live and work. From startup through growth and expansion, we're here because you're here – with a variety of services and solutions on hand to help you meet and exceed your small business goals and dreams.
Looking for tips to help you reduce costs, manage funds more efficiently, and finish out the year strong? Let us help you realize your small business potential - contact Lindsay or Nellie of UnitedOne Credit Union's Business Services Team today!

UnitedOne Credit Union has branches in Manitowoc and Sheboygan, and is open to everyone living or working in Manitowoc, Sheboygan, Kewaunee and Door counties. The credit union serves consumers and small to mid-sized businesses and organizations. For more information, visit www.unitedone.org.
« Return to "Blog"