RV There Yet? Live Your Best Life with an RV This Year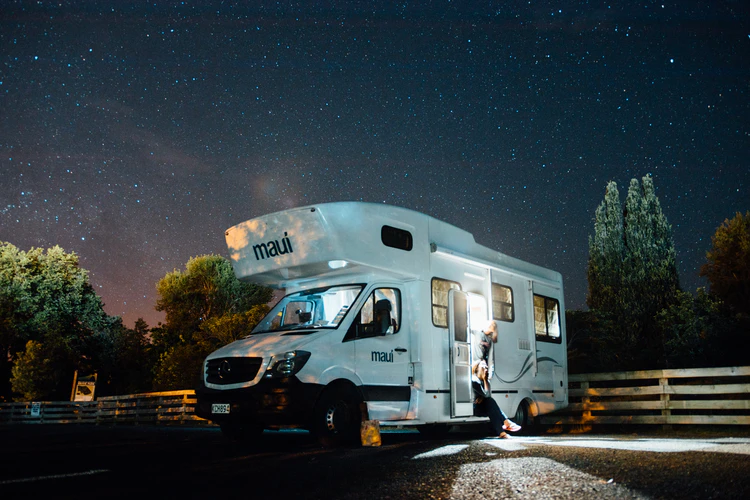 It's no surprise that this past year has presented challenges unlike any other. We are still very much feeling the effects of the COVID-19 pandemic but still hopeful 2021 will be more gracious. While it might be hard to find silver linings from the previous year, today Americans are spending more time than ever exploring nature and areas of the country they haven't seen.
If you've ever thought about hitting the road and exploring the state or the country, now might be a perfect time. In fact, the Recreational Vehicle Industry Association sees North American RV sales rising 4.5% in 2020, to 424,400 units. If you're in the market for a new RV, UnitedOne Credit Union can help you get the financing you need before you hit the road!
Recreational Vehicle Loans
At UnitedOne, we are member centric. We've been where you are now, we've helped others in similar situations, and we can help you too! We provide our members with a wide range of loan services to cover their needs and lifestyle.
If you are looking for a friendly and professional personal loan service to help you move your life forward, book an appointment with one of our Member Service Representatives. We care about the work we do and helping our members get the most out of life. We set out to exceed your expectations with every loan we provide. In Manitowoc, Sheboygan, Kewaunee and Door counties, let us be your top RV lender.
If you're ready to explore in a new RV, now is the time! Whether you are planning a trip to a State Park or a longer trip somewhere else, traveling in your own RV is an great way to travel.
When you join UnitedOne Credit Union, you become a member-owner of a not-for-profit financial institution with a history of success and service that dates back 80 years. From humble beginnings in 1938, UnitedOne has grown to be one of the largest credit unions in the area serving everyone who lives and works in Manitowoc, Sheboygan, Kewaunee, and Door counties. No one works harder to provide you and your family with first-class financial services delivered through outstanding personal service.
Apply online for a loan today. Or book an appointment to meet with a Member Service Representative.
We're here because you're here.
Source
https://www.barrons.com/articles/recreational-vehicle-stocks-could-see-further-gains-51601671189
« Return to "Blog"