Top 3 Budgeting Mistakes to Avoid in College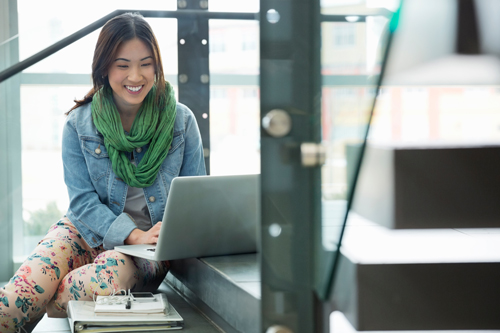 Going back to school after a summer break is a fun time when you're in college. You're eager to see your friends, resume your education, go to parties around campus, and support your alma mater on the field. However, coming back to school also comes with daily and monthly expenses that can put a strain on your wallet and leave you in unnecessary debt. The topic of student loans is constantly in the news as the student loan debt has gone up on an almost yearly basis reaching an estimated $30,560 per student at graduation in 2023 with a total of $1.78 trillion owed by student loan borrowers in the United States. Student loans are not the only thing you'll have to worry about when it comes to college life, there are also monthly and daily expenses including room and board, groceries, transportation, medical expenses, school supplies, and energy bills.
It is very tempting to splurge on sporting events, going out with your friends, or throwing a party. Unfortunately, each of these options might leave you in a state of shock the next morning as you look at your bank accounts. So what are some things to keep in mind as you get ready to go back to school? Here are the top 3 pitfalls to avoid:
Not having a budget. While many students work part-time to cover some of their expenses, there is a good chance that your cash-flow won't cover your spending especially if you're responsible for your living expenses. Make sure to track your income and spending while trying to save a small amount each month. Not only will this train your financial discipline, it will also save you from unnecessary loans and credit card debts.

Lack of emergency expenses. Emergency expenses like medical bills or car repair costs can sneak up on you and take a sizable chunk out of your monthly budget, however, these are not expenses that most plan for when they are in college. Don't make this mistake, you're not invincible! It is best to prepare to plan for these expenses or you can plan to fail when it comes to staying within your budget.

Impulsive buying and excessive reliance on credit cards. This is the case of one mistake leading to another. It is very easy to fall into the trap of thinking you need something you want and end up going over budget to acquire the object of your desires. Impulse purchases can lead to excessive credit card use and leave you with unwanted credit card debt while you're still in college. While a lot of college students rely on credit cards to build credit, there is still $3,280 credit card debt that students face on average. Of course, if you're looking to build your credit, UnitedOne got you covered with our Max Cash Secured card and other savings secured credit card options as well as non-secured College Real Rewards.
If you're going back to school in the fall or heading off to college for the first time, UnitedOne Credit Union can help you with choosing the right student loan and providing you with tools that will help you make good financial decisions while pursuing your education and career aspirations. We work with ISL Education Lending to offer private loans to help you pay for college as well as refinance existing student loans. ISL Education Lending is a nonprofit organization with decades of student loan experience offering lower-priced loans.* ISL education lending offers loans for college students, A loan option for parents and family members who wish to borrow on behalf of a college student, and multiple student loan refinance options. In addition, they offer multiple scholarship opportunities and free college planning tools to help students and families avoid overborrowing and plan smart for life during and after college.
To learn more about our services or how to become a member, visit our website, schedule an appointment, or call us at 920-684-0361 or 920-451-8222.
*UnitedOne Credit Union is compensated by ISL Education Lending for the referral of student loan customers.
« Return to "Blog"