Understanding 0% APR Auto Loans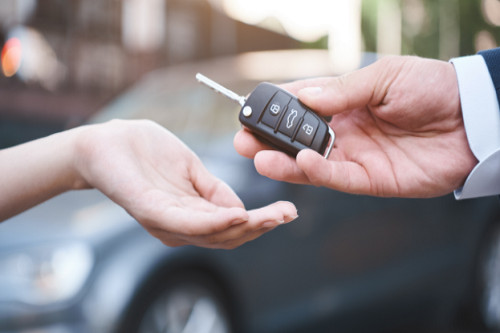 Cars are a necessity in our lives, ones that come bearing a price tag much higher than other commodities like groceries and water. If you are one of the lucky few who can simply write a check for a new car, good for you!
However, the reality is that most do not have this luxury, and therefore must seek financing for their new vehicle. As the excitement of your test drive wears off, the reality of monthly payments and interest rates sets in as you hope to find a reasonable auto loan.
Auto dealers offer 0% annual percentage rates (APR) to draw in customers with the luster of paying no interest for a year. However, 0% APR is largely misunderstood by those seeking loans for a new vehicle, leaving them with more than they bargained for.
Reserved For Good Credit
An interesting fact about 0% APR is that they are marketed to those without stellar credit while they actually only benefit those individuals who either have phenomenal credit or hardly need a loan.
Getting approved for a loan is contingent on the risk you pose to a bank. Someone with bad credit or no equity is risky, and the institution will lose money if that person defaults on their loan. Therefore, most who apply for 0% APR auto loans because of apparent cost savings will most likely not qualify for them.
Even if you do, the terms are rigorous. Firstly, the monthly payments are higher to make up for not charging interest, and in the event you miss even one payment, interest on that instantly compounds, defeating the purpose of 0% APR.
In Comparison To A Credit Union
To finance your new car through a credit union like UnitedOne Credit Union gives you as the borrower far more flexibility. Not only are the interest rates competitive, but you can extend your financing much farther to make monthly payments smaller.
Being not-for-profit institutions, those with lower credit scores will more likely qualify for a vehicle loan through a credit union than a bank, which is a for-profit business owned by shareholders. There is less risk and more flexibility when shareholders don't hold power in a financial institution.
The lack of shareholders allows credit unions to focus more on your life circumstances. For example, if a time comes where you suffer a loss of income, a credit union has the ability to be forgiving both on interest and your credit score if you are late on a payment.
Always Consider Your Situation
When you purchase a new vehicle, it is important to consider what works for you as the borrower. You need to select an option where your monthly payments are manageable and don't put you in a position where your cash flow suffers.
UnitedOne Credit Union is a member-centric financial cooperative, looking to help buyers secure a vehicle loan that fits their lifestyle and puts their financial mind at ease.
Visit UnitedOne.org to explore your new automobile purchase options!
You can also book an appointment to meet with a Member Service Representative today.
Since 1938 UnitedOne Credit Union has grown to be one of the largest, member-owned, non-profit financial institutions. We serve everyone who lives and works in Manitowoc, Sheboygan, Kewaunee, and Door counties. UnitedOne is passionate about improving the lives of all residents throughout the communities we serve. The credit union and our employees support and sponsor local causes that are important to us all.
« Return to "Blog"