UnitedOne Can Help You Refinance Your Home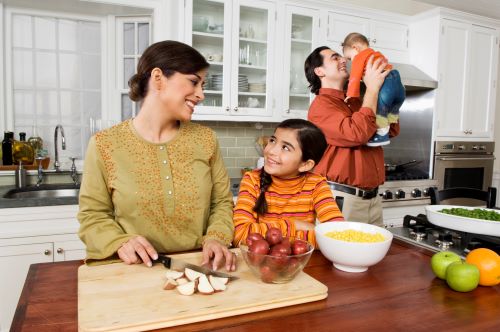 Mortgage rates falling to record lows is information that's been all over the internet. Like many people, you may be wondering if now is a good time to refinance your home. At UnitedOne Credit Union, we're here to help you out. Read on to find out if now is a good time for you to refinance or not.
First, look at how long you plan on staying in your current home and evaluate your financial goals. This will play a major role in deciding if it's a good time for you to refinance or not. Also, make sure you know your credit score. This will also have a huge impact on whether or not it makes sense for you to refinance.
Second, a good time to refinance is when mortgage rates start to fall below your current loan rate. You may want to refinance if you want to pay off that loan quicker with a shorter term. It may also make sense to refinance if you've gained enough equity in your home to refinance into a loan without mortgage insurance, or you're looking to tap some of your home equity with a cash-out refinance.
Did you know that mortgage refinance rates change every single day throughout the day? Because of this, you should avoid focusing on low mortgage rates because the rate you're quoted could be higher or lower than the rate you see online at any given time.
Your mortgage rate will depend on your credit score and the equity you have in your home. You're more likely to receive a competitive mortgage rate if you have proof of steady income and a good credit score. A credit score that is above 700 is typically considered a good credit score.
If your credit score and payment history has improved since you received your last mortgage, you might qualify for a better interest rate on a refinance. This could help you save more each month.
If it doesn't make sense for you to refinance now, keep working on your current mortgage payments and improving your credit score. That way when the time is right, you're ready to strike.
Contact UnitedOne Credit Union with your mortgage home questions. Whether buying your first home or refinancing your current one, our mortgage team is here to help you choose the right mortgage product to meet your needs! Our options include fixed and adjustable-rate conventional mortgages, and government-backed options such as FHA, VA, and WHEDA.
Our Mortgage Specialists are happy to work with you and review your options to ensure you choose the program that best meets your specific needs. Give us a call today at our Manitowoc office, (920) 684-0361, or our Sheboygan office, (920) 451-8222. You can also contact us online or apply right online.
We're here because you're here.
« Return to "Blog"