UnitedOne Designated a "Best of the Best" Credit Union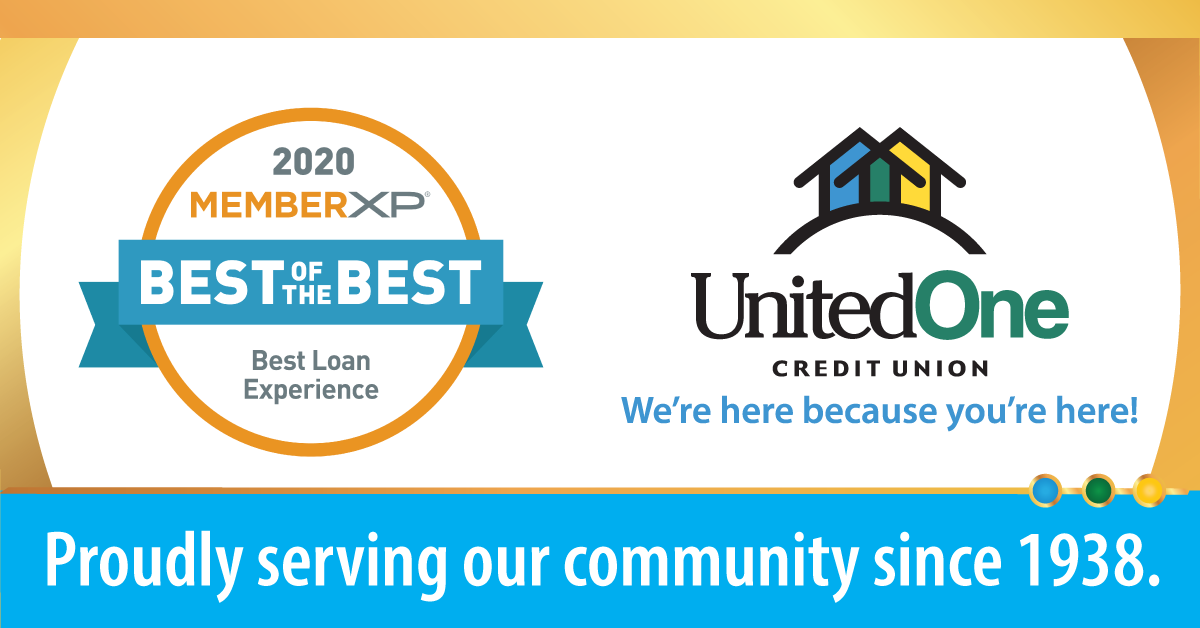 MemberXP, a credit union member experience measurement platform, has designated UnitedOne Credit Union as one of 2020's Best Loan Experience credit unions.
The MemberXP Best of the Best designation is awarded to credit unions that consistently provide exceptional levels of member service during a calendar year. This prestigious award is given to fewer than one in five of the high-performing credit unions using MemberXP's service evaluation platform. A credit union cannot apply for this award. It is independently granted by MemberXP based on specific criteria including member service and ease of use.
MemberXP is a platform that allows our members to provide feedback on the service they receive from UnitedOne. Through this platform, we're able to listen to members and improve their member experience. UnitedOne is delighted that our loan experience is one of the best among high-performing credit unions. We thank our team for providing an extraordinary experience to our members.
We're proud to continue serving our members and our community.
We also want to remind you that while our lobbies are closed at this time and we've moved to drive-thru only service, you can still get a loan from us. You can apply right from the comforts of your home! Click here for the application or visit UnitedOne.org to get started.
If you have any questions or would like to talk to someone directly, we can still be reached at 920-684-0361 for Manitowoc or
920-451-8222 for Sheboygan during normal business hours.
« Return to "Blog"