UnitedOne for You and Your Kids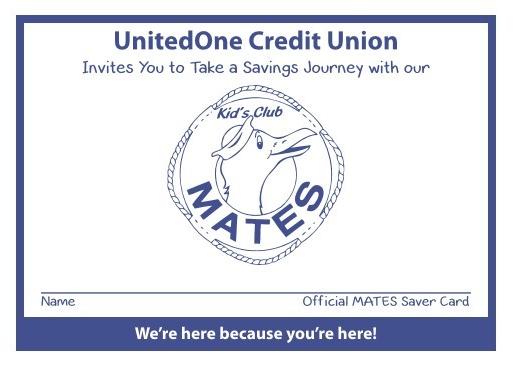 At UnitedOne, our mission is to help you build financial strength for your everyday life…together. This doesn't only include you but also your kids.
It's never too early to teach kids financial responsibility. Something people like to teach kids is the importance of saving. One way to get kids started is by opening a savings account.
We offer different savings accounts depending on your financial goals. Whether your goal is to simply provide an opportunity for your child to learn more about savings or to start a college savings fund, we are here to help you.
We know that your goals are unique to you, which is why we offer different options with your best interest in mind. Want to open a savings for your newborn or 9 year-old child? We have something for you. Our Mates Club is a savings account for kid ages 0 (newborn) to 11 (eleven).
Your teenage daughter just got her first paycheck? Check out our eXTreme Fundz Savings account.
Whether your child is nine or just getting their first paycheck, UnitedOne credit union can help. Talk to one of our Member Service Representative today to see all the available options for you.
You can find more information about our different savings account options here.
« Return to "Blog"