UnitedOne members saving and winning money with Saver's Sweepstakes®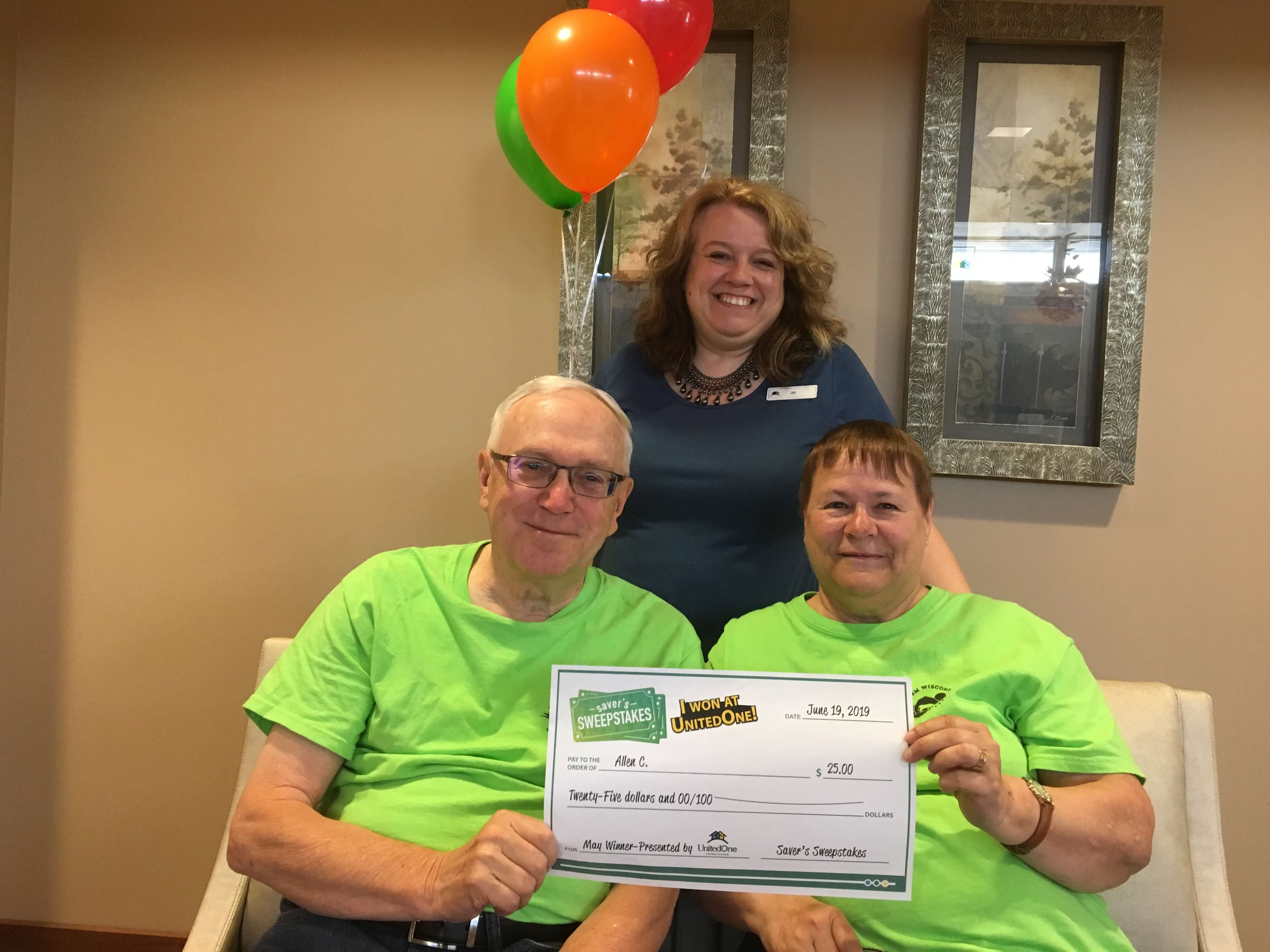 Everyone likes to win money.
Not everyone likes to save money.
Forty-four percent of Americans don't have access to $400 in liquid savings in case of an emergency, according to an economic status report by the Federal Reserve.
Meanwhile, the poorest third of American households account for half of the $70 billion spent annually on lottery tickets, according to the North American Association of State and Provincial Lotteries.
Have you ever stopped to think about how much money you could have personally saved in your lifetime if you never bought a lottery ticket?
By opening a Saver's Sweepstakes® savings account at UnitedOne Credit Union you can build your financial strength while also still giving yourself the thrill that comes with a chance to win money.
UnitedOne members who have opened a Saver's Sweepstakes savings account have saved an average of $445 and 27 percent have won money in a Saver's Sweepstakes monthly drawing.
Those savings and odds sound like a pretty good combination, right?
There are over 30 credit unions across Wisconsin offering Saver's Sweepstakes savings account, which is a program of The Wisconsin Credit Union League.
Through the first nine months of the program, over 3,000 Saver's Sweepstakes accounts have been opened, resulting in more than $1,600,000 in savings by credit union members.
Statewide prizes range from $100 to $5,000 for Saver's Sweepstakes monthly drawings. In addition, at least three UnitedOne members will win at least $25 in every monthly drawing.
All you need to do to be eligible to win is having an active Saver's Sweepstakes savings account and increasing your month-over-month savings balance in it by $25 to earn an entry. You can earn up to six entries per month.
Learn more details about Saver's Sweepstakes. Just think, you could be UnitedOne's next winner!
For more financial tips and advice, explore the SmartOne Financial Wellness Program. The short, interactive videos from this free resource will help you build your financial security and strength!
UnitedOne Credit Union has branches in Manitowoc and Sheboygan, and is open to everyone living or working in Manitowoc, Sheboygan, Kewaunee and Door counties. The credit union serves consumers and small to mid-sized businesses.
Allen C. (pictured above) is a UnitedOne member who won $25 in the Saver's Sweepstakes drawing held in June after opening the prize-linked savings account with Jen, a Member Service Representative at UnitedOne's S. 10th St. branch in Manitowoc.
« Return to "Blog"