UnitedOne ranks No. 7 nationally in 'Best Credit Unions to Work For'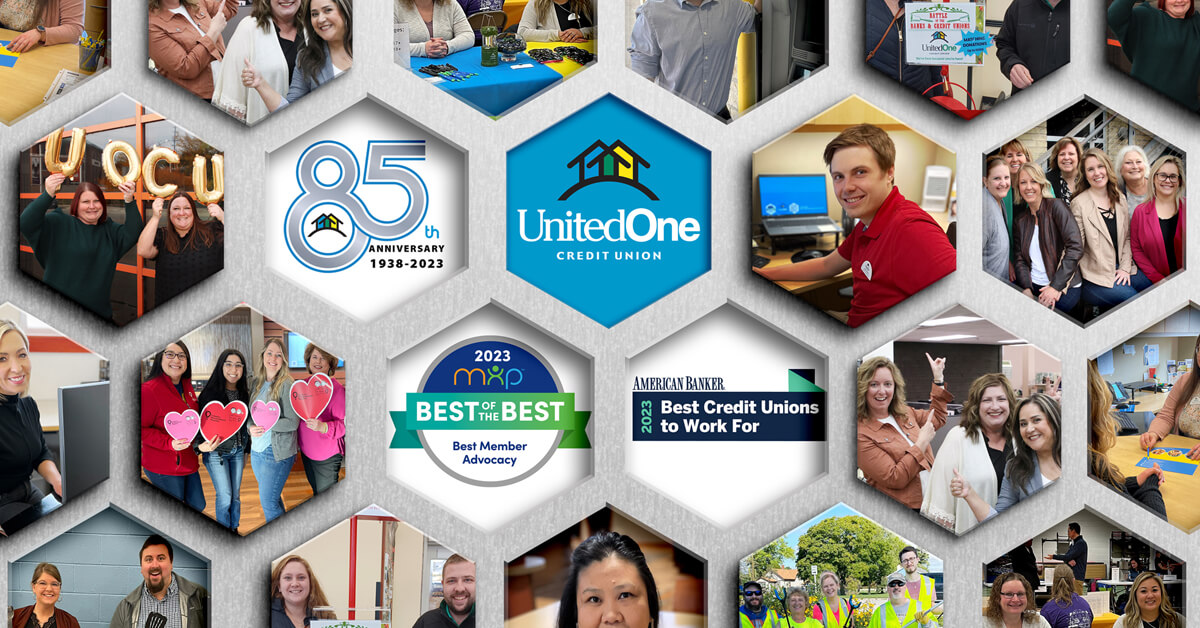 UnitedOne Credit Union has been named the seventh "Best Credit Union to Work For" in the nation by American Banker.

With locations in Manitowoc and Sheboygan, UnitedOne is the highest ranked credit union from Wisconsin in this year's rankings, which recognizes 70 credit unions across the U.S. ranging in sizes as small as 22 employees to as large as 3,200 staff members. UnitedOne also ranks second amongst credit unions with asset sizes between $200-$500 million.

"All of us at UnitedOne Credit Union are honored to receive this recognition," UnitedOne CEO Kim Rooney said. "Our Leadership Team, along with our Board of Directors, work together to create a culture focused on our employees and helping them succeed. In turn, they can create wonderful experiences for the reason we exist – our members."

UnitedOne is a not-for-profit financial institution founded 85 years ago with a vision and mission of improving the communities it serves. It invests locally through volunteerism, financial education and support, and collaboration with groups and organizations with shared commitment to the betterment of the communities it serves. UnitedOne has more than 90 employees.

American Banker's rankings are compiled using the results from two different surveys. The first survey examines employee satisfaction, while the second evaluates the benefits and policies of each credit union.

UnitedOne's strong community ties, competitive pay, and progressive benefits, including pet bereavement and grandparent bonding leave, create an initial appeal for many job seekers. Its inclusive onboarding program, flexible scheduling, remote options, and personalized support lay the foundation for new employee satisfaction. Meanwhile, continuing education and shadowing opportunities for vertical movement and field specialization move the needle from job to career.

Of the 51% of UnitedOne employees with five years of service or more, 60% include millennials that applied for a job and stayed for a career. In an evolving employment landscape, engagement, growth, and loyalty are bolstered through company commitment to staff well-being, celebrating strengths, full transparency such as monthly open question and answer sessions, and continuous improvement.

UnitedOne Credit Union is a full-service financial institution serving everyone living or working in Manitowoc, Sheboygan, Kewaunee and Door counties. The credit union serves consumers and small to mid-sized businesses. For more information, visit www.UnitedOne.org. Federally insured by NCUA.
« Return to "Blog"