Business Loans
We like to think it's a good business decision for you and your business to keep your lending local - right here at UnitedOne where you'll find people who live and work here too! Whatever reason you have for a Business Loan, you can borrow with confidence at UnitedOne and enjoy the convenience of our local decision-making.
Business Lines Of Credit - so the money is available when you need it.
Term Loans - to make your payments practical and affordable for your business.
Commercial Real Estate - construction, purchase or refinancing of commercial and owner-occupied real estate options.

Investment Real Estate – Purchase or refinancing of your non owner-occupied real estate.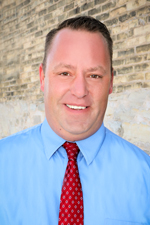 Jason Grossklaus
Senior Business Loan Specialist
Phone 920-652-2572
Cell 608-797-3117
Email jgrossklaus@unitedone.org
NMLS # 1837611
Contact us to get started today!