UnitedOne Scholarships
Congratulations!
We're very excited to announce Marissa Jaeger, Manitowoc County, and Miranda Garcia, Sheboygan County, as our 2022-23 scholarship winners! Jaeger and Garcia were chosen by an independent panel, which judged applicants based on a written essay and each received $1,000 scholarships to pursue their educational goals. We were very impressed by each student's accomplishments and have no doubt each will go on to achieve even greater success. We would also like to thank all of our 2022-23 scholarship applicants for sharing their dreams with us and wish them well in the future.
2022-23 Recipients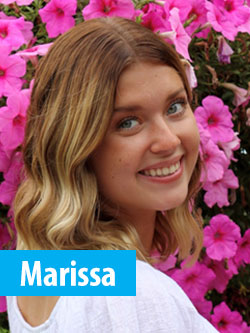 Jaeger, a Manitowoc Lincoln alumna, is studying rehab science and occupational therapy at Concordia University of Wisconsin.
"I am honored to have received this scholarship as it allows me to be one step closer to achieving these goals," said Jaeger, who is working towards earning her bachelor's and master's degree in 4.5 years. "This scholarship will help to reduce the cost of my education."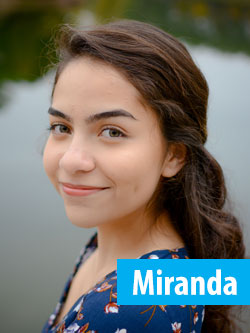 Garcia is a Sheboygan North alumna and currently attends Purdue University. She would like to become a UX designer with a specialization in interaction design.
"It is extremely important for me to continue to my education to make my family proud and inspire other students to do so despite the barriers they may face," said Garcia, who is a first-generation college student.
---
We're here to help you succeed!
Beyond supporting K-12 financial literacy in our communities, UnitedOne offers annual scholarship opportunities to members in good standing. Applications are available during the Spring of each year and are open to both high school seniors and those continuing their college education. Please check back for 2023-24 application details coming out in Spring!