Back To School: Student-Run Branches At UnitedOne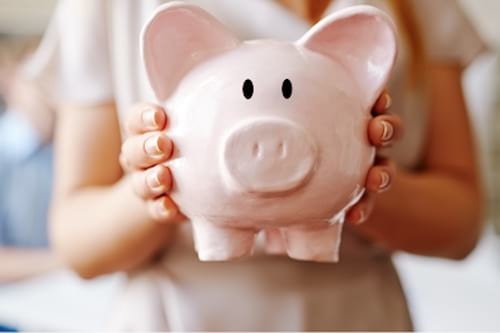 Financial literacy in younger generations entering adulthood is more important than ever! Whether it's understanding the financial responsibility surrounding loans or building a savings, UnitedOne Credit Union wants to educate young adults about being responsible with their money.
To develop strong financial habits, we offer a fantastic program to help both children and young adults grow and develop their financial literacy: a student-run credit union branch. So what exactly is this program, and how has it brought a positive impact to the students involved?
The objectives of our student-run branches at the local schools are to collaborate with parents and educators to help students to be responsible consumers, develop good saving habits, and give students a tactile, authentic learning experience.

Why Financial Education Matters
Following the Coronavirus pandemic, there is an added increase of importance in financial literacy for young adults. In the following years, these young adults will face the financial result of the pandemic around the world.
Preparing students of the future to navigate their own unique experiences is vital. Educating them to capitalize on their resilience financially will prepare them to plan their financial futures using critical thinking skills.
Additionally, when asked if they understand loans and credit, many students cannot produce an answer. These are just as crucial for students to understand, in addition to the importance of savings. Interest that comes with automotive loans, student loans, and the like should not be lost on a young adult when buying their first car or considering higher education.
Part Of The Solution
By having an in-school student-run credit union branch, students not only learn about the inner workings of a financial institution, but simultaneously experience a real-world simulation of the value of money. Because they get to work as student tellers during lunch periods, they also receive first-hand experience in holding down a job where they earn an income.
Outside of financial literacy, the students also learn how to work as a team, take responsibility for their professional actions, and understand the basic steps of a job application and interview process. All of these invaluable skills become part of educating a student, just as art, math, science, and other subjects do.
As of the 2021-2022 school year, UnitedOne Credit Union has a total of 7 student-run credit union branches in the Manitowoc Public School District. We are in four elementary schools: Jackson, Jefferson, Monroe, and Madison. We are also at Washington Middle School, Wilson Middle School, and Lincoln High School. Aside from the job of a teller, the students are also responsible for marketing their student-run branch to their peers.
UnitedOne Credit Union
We're proud of our strong history with the Manitowoc Public School District, dating back to the opening of our first school branch at Monroe Elementary in 1996.
Being a member-owned not-for-profit financial institution that is passionate about improving the lives of those in the communities we serve, UnitedOne Credit Union's legacy dates back nearly eighty years! UnitedOne Credit Union continues to serve the financial needs of Manitowoc, Sheboygan, Kewaunee, and Door counties.

Sources
https://www.letsmakeaplan.org/financial-topics/articles/financial-planning/financial-literacy-why-its-important-at-every-age
https://www.cnbc.com/2021/04/06/financial-education-would-have-helped-people-manage-money-during-covid.html
https://youth.gov/youth-topics/financial-capability-literacy/facts
« Return to "Blog"