Selecting the Best Student Loans for You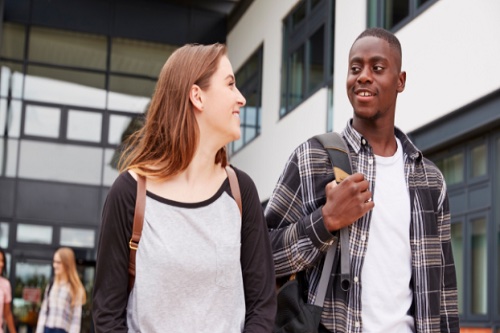 A hotly debated topic in the United States is by and large student loans. The amount a student of any age borrows, the interest accruing over time, and the debt ceiling are fast becoming the reason many postpone or eliminate entirely their pursuit of higher education.
All student loans are not created equal; there are actually several different types of student loans tailored to specific majors. This new-age variety of student loans is a way to better direct prospective students in a fiscally responsible way as they pursue a degree or certificate.
UnitedOne Credit Union looks to dive deeper into what types of student loans an individual should apply for when pursuing a specific degree. In addition to that, UnitedOne Credit Union offers student loans.
A Variety of Student Loans
From attending everything from a certificate program to nearly a decade of medical school, what you major in matters when selecting a student loan. Diverse financing options are structured to fit the framework of what you are pursuing.
For example, if you are planning to become a dentist, a Dental School Loan covers studies ranging from general dentistry, endodontics, oral surgery, and more. This loan facilitates a longer term payoff timeline of up to twenty years, compared to something like an MBA Loan that only takes fifteen years.
Conversely, if you are not the student but a parent of one, a Parent Loan allows you as a creditworthy individual to take out a loan for a prospective student who might not qualify on their own. The loan term of merely ten years makes this loan favorable for those parents who have students attending certificate programs or Associate's Degrees.
Student Loans
Although the medical industry is certainly hoping to draw in more doctors, nurses, and surgeons of the future, even more individuals are seeking associate's degrees, certificates, and a variety of undergraduate degrees as a way to move up in their current careers.
Other benefits of a student loan include, but are not limited to, in-school repayment options to lighten your debt after graduation, no origination fees or prepayment penalties, and rates that reward creditworthy individuals, whether that is you or a cosigner.
UnitedOne Credit Union
UnitedOne Credit Union is a member-owned not-for-profit financial institution that views customers as family. With a legacy dating back nearly eighty years, UnitedOne Credit Union works tirelessly to serve the financial needs of Manitowoc, Sheboygan, Kewaunee, and Door counties.

Sources
https://www.adea.org/GoDental/Money_Matters/Types_of_loans.aspx
« Return to "Blog"