What are Imagine Loans?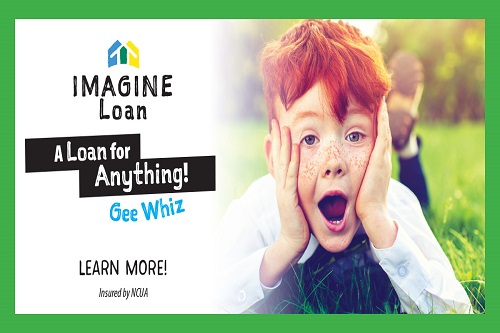 Is there a loan for almost anything you can imagine? Yes! At UnitedOne, we call that the Imagine Loan.
From humble beginnings in 1938 to one of the largest credit unions in the region, UnitedOne is proud to serve Manitowoc, Sheboygan, Kewaunee, and Door counties with the best personal and business financial services. We are committed to our philosophy, "We're here because you're here," and are passionate about serving the communities around us. With our financial assistance, we truly believe we are improving and bettering the lives of so many people in our community.
Our products and offerings continue to evolve to best serve our members. We are proud to offer our "Imagine Loan", a personal loan geared towards those needing loans with low, fixed monthly payments.
The Imagine Loan is designed to help you with whatever life throws your way. It's a loan for anyone and everyone. Whether you're a young professional needing financial assistance with credit card debt, car payments, or your wedding, or a newly retired citizen paying off medical expenses or finally taking that RV trip—the Imagine Loan is here for you!
Imagine Loans can also help you consolidate your debt, a dream for anyone dealing with student loans, mortgages, or any other kind of financial burden! The Imagine Loan is also a signature loan, meaning you don't have to put any collateral down with it. All we need is your signature. Rates are now lower than ever!
Applying for an Imagine Loan is much easier than you think. Simply fill out our online form on our website, submit the proper documentation, and wait for approval from UnitedOne Credit Union. Our dedicated team members are committed to finding a loan and payment plan that works for you, your budget, and your needs.
Need a loan, but don't think the Imagine Loan is for you? Visit our website for a full list of personal and business loans we offer. Apply today or book an appointment with a Member Service Representative to get started.
« Return to "Blog"