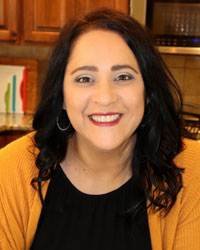 Linda Serrano
Mortgage Specialist
Yo Hablo Español
NMLS # 441416
2122 Superior Ave.
Sheboygan, WI 53081 View Map
Email lserrano@UnitedOne.org
Phone 920-694-3908
Fax 920-451-4486
Business Hours: Monday through Friday 9:00 – 5:00
Linda Serrano has been a part of our Mortgage Team since 2005. She enjoys educating members about the financial aspects of buying a home, and helping them achieve their dreams of home ownership. Her primary office is at our Superior Avenue, Sheboygan, branch though she can meet with you at any of our offices.
Linda stays active in the community through her participation in the Lakeshore Realtors Association, Sheboygan County Home Builders Association. She enjoys spending time with her family and traveling when possible.
As an additional benefit to a growing number of members, Linda is fluent in Spanish.