The Importance of Keeping Your Banking Information Up-to-Date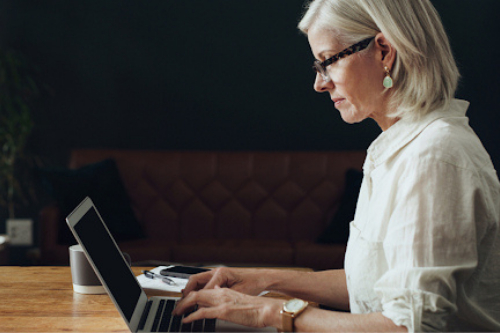 That's the UnitedOne difference and how we're here for you when you need us. It's part of providing you with the convenience and best customer service we possibly can. However, sometimes we need to contact you regarding your accounts. That's why it's important to keep your contact information (i.e., address, email, phone number) current and up-to-date.

We know that when you move to a new home or change your phone number, it comes with an endless list of places you need to notify, including your utility providers, your employers, family, and friends. However, anytime your contact information changes, it's essential to notify your financial institution. You might think that as long as your Visa® Debit Card or Digital Banking is accessible, you don't need to update your information. However, there are various reasons to keep your contact information up-to-date.

Reasons to Update Your Contact Information
Security. At UnitedOne, we are committed to reviewing your accounts for any potential fraudulent behavior. For example, let's say we notice transactions on your debit or credit that are outside of your usual spending patterns. Since fraud is suspected, our course of action is to block the card and follow up with a phone to determine if fraud has occurred. If your phone number is not current, we can't inform you of potential identity theft, plus you experience the inconvenience of having your card blocked without knowing why. While we have digital security measures to protect your accounts, our digital safety brochure provides tips for protecting yourself from digital threats and scams.
Relaying Information. Our goal is to make all member's experiences with us as convenient as possible. Sometimes, we need to send out a required legal notice or inform you that a service is unavailable due to system maintenance, power outage, or other issues. While we try to perform maintenance during off-peak hours when it's the least inconvenient to our members, sometimes that's not possible. In that case, we would provide our members as much notice as possible via email or text message.
Account Alerts. When you subscribe to Alerts on your UnitedOne Digital Banking account, you receive personalized notifications to your mobile phone or email. These notifications can help protect your account from overdrafts, remind you of payment dates, and track account activity. For example, you can set an alert such as "let me know when my balance falls below $50" or "your loan payment is due in five days."
How To Update Your Information
Updating your contact information is easier than you may think! You can stop in at one of our convenient locations or call our Manitowoc office at (920) 684-0361 or our Sheboygan office at (920) 451-8222. You can also log in to your Digital Banking or mobile app to update or change your information.

This is also the perfect time to make sure your elderly parents and or grandparents update their information. If you have any questions about your account information, please do not hesitate to contact us. We are always here to help!

About UnitedOne
When you join UnitedOne Credit Union, you become a member-owner of a not-for-profit financial institution with a history of success and service dating back to 1938. No one works harder to provide you and your family with first-class financial services delivered through outstanding personal service.
« Return to "Blog"