Why You Should Join a Credit Union in 2023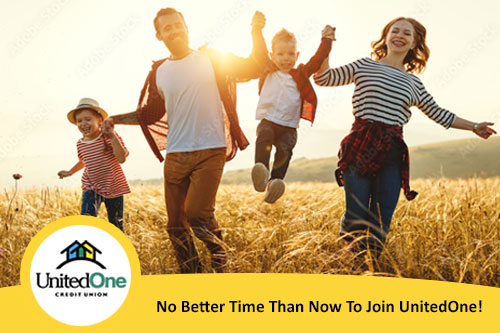 Choosing a credible organization that provides auto loans or mortgages at low rates is often a difficult decision to make. While most people go for banks as their first option, credit unions offer the same banking services while contributing to the community. If you are looking to switch banks or get financial services from a different kind of organization, a credit union is worth considering.
Credit unions are renowned for offering great rates on savings and loans while keeping fees low. You also get excellent member service and quality banking products in the area. In this article, we give a brief explanation of how credit unions work and the value they can bring to your personal finances. We will cover:
What is a Credit Union?

How to Join a Credit Union

Making the Choice Between a Credit Union and Bank
What is a Credit Union?
A credit union is a financial institution that operates as a cooperative and not-for-profit institution owned by members. Contrary to banks that are owned by shareholders who receive a share of the profits, credit unions are owned by its members. In addition, members of credit unions receive dividends unlike interest received by bank customers.
Credit unions are unique in that they serve as a safe place for people to save and borrow at low rates. In terms of operations, credit unions offer the same type of financial products and services as banks. The major difference is that credit unions use different terms to describe their products. For instance, the share draft accounts of a credit union have the same features as checking accounts for the banks. However, credit unions often provide some benefits to their members because of their community-oriented mission and not-for-profit status.
Many people in the United States find credit unions ideal for various banking services. Interestingly, more than 122 million Americans are credit union members, with the number continuously increasing. The high number of members can be attributed to the many benefits of joining a credit union. For instance, saving your money with a federally insured credit union gives you access to an equivalence of FDIC insurance. In particular, members of a credit union receive federal insurance from the National Credit Union Administration (NCUA) of up to $250,000 of qualifying deposits in the event of a credit union failure.
Benefits of Joining a Credit Union
The overall mission of credit unions is to improve the financial well-being of their members and serve the community. Although the main benefit of joining a credit union is having a safe place to save and borrow funds, the following advantages also stand out.
Better rates of Savings and Loan Accounts – Credit unions do not have to pay profits to shareholders, which allows them to provide reasonable rates to members. They focus on offering higher APYs of saving accounts and lower APRs on loans. In fact, credit unions offer some of the best rates on high-yield saving accounts and checking accounts in the market.

Great Member Service – Compared to banks, credit unions tend to rate higher on satisfaction surveys. Many surveys have shown that more than 96% of credit union members are highly satisfied with the organization. Since members of credit unions are also the owners, these institutions focus more on providing member services that banks may not be able to match.

Credit for Small Businesses and Borrowers – Credit unions provide loans for the smallest business and borrowers who may be underserved or overlooked by larger banks. Small business owners who need funding may find credit unions quite beneficial.

Community Involvement – More than half of the credit unions have a mission to serve low-income communities. They intend to connect their local community with quality and affordable financial services. Every year, credit unions help their members save more than $12.6 billion by offering lower fees and higher returns on deposits. Members save an additional $5.6 billion on auto loans. In addition, the presence of credit unions in local banking markets generates over $4.9 billion of economic benefits annually.

Support for Diversity and Inclusion – Credit Unions strongly focus on supporting diversity and inclusion as they are more community-oriented. In fact, credit unions have as much as 10 times more women serving as CEOs compared to banks. They are also more likely to be Minority Depository Institutions (MDIs), with statistics indicating that credit union MDIs are more than three times as many as bank MDIs.
How to Join a Credit Union
Joining a credit union is quite different from registering an account with a bank. This is because credit unions often have limits on who can qualify for membership. Some credit unions serve the military community, which means you can only join if you are a veteran, active-duty military, government contractor or employee, or their family members. To join a credit union, you may be required to meet specific criteria that are common with other members on issues such as:
The company you work in

The industry you work in

The geographic area you work or live in

Membership in certain organizations

Your religious affiliations

Family members who have already joined the credit union
Although some credit unions limit their membership to certain employers, geographic areas, or types of workers, most of them are open to any member. Some are even digital-first, with a nationwide membership base to serve more people. You can easily join such a national credit union regardless of where you live or work, and get access to their rates on savings, share certificates, and loan accounts.
When joining a credit union, part of the standard procedure is to make a donation or pay a specified fee. This is usually in the range of $5 to $25, depending on the credit union. The fee is used as the cost of purchasing a share of ownership in the credit union cooperative. To join a credit union, simply visit a branch in person or open a new account online.
Making the Choice Between a Credit Union and Bank
The choice between a credit union and a bank will depend on your financial goals. As explained in this article, joining a credit union will give you several valuable benefits and offerings. However, some people still prefer working with a bank to get access to a broader range of financial products, easier international banking, desirable mobile banking app features, and better digital banking tools. However, the value that credit unions bring cannot be overlooked.
Joining a credit union will help you save on fees, receive a better rate on loans, get a higher yield on savings, and improve your overall financial well-being. After all, you will be putting your money into an organization that contributes to the economic empowerment of your community.
Joining UnitedOne Credit Union
If you live and work in Manitowoc, Sheboygan, Kewaunee, and Door counties, our doors are open to you. UnitedOne Credit Union has been in operation since 1938 and has grown to become one of the largest credit unions in the region. We are passionate about improving the financial well-being of our customers while making a positive impact throughout our community. Book an online appointment with us today or visit one of our local offices to join.
« Return to "Blog"