Mobile Banking and You!
Mobile Banking and You!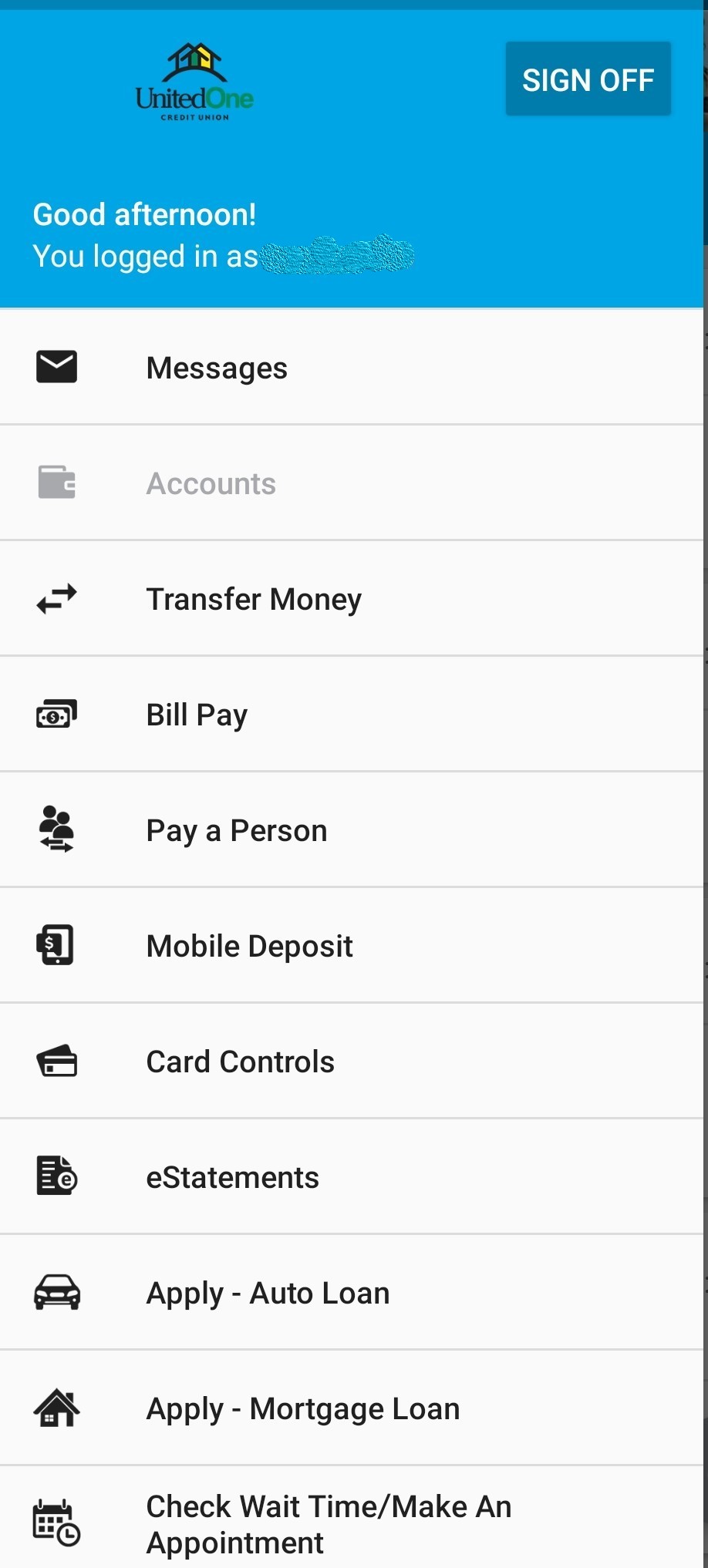 Everyone has heard of internet banking, and mostly everyone has heard of mobile banking. In my few years of having my own account, I've really come to lean on mobile banking. It's easy to use and more helpful than I imagined.
Mobile banking comes with boatloads of features:
Now there is a ton of good stuff here on the mobile app and believe it or not these aren't even all the features! Most of them are fairly self-explanatory, but if you would like to learn more about the functions, you can learn more from our Mobile Banking FAQ Page.
At UnitedOne Credit Union, We're Here Because You're Here – and so is our app! With the mobile app, we can be in your pocket, 24/7, 365 days a year. If you're interested in the mobile app and you don't know where to start, just stop in at any of our convenient offices. There will always be someone willing to help you. Remember when it comes to your finances there are NO bad questions. As always, we're here because you're here!
« Return to "Blog"