Spring Break during the Pandemic
Nobody can deny the challenges the world has gone through in the past year with the pandemic,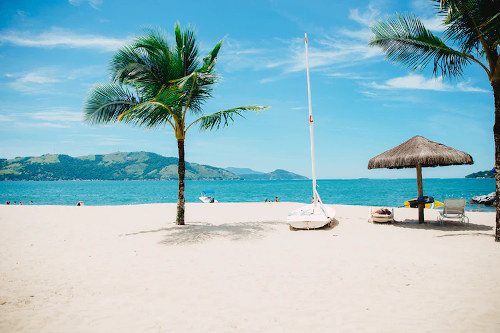 luckily things seem to be improving. In fact, according to CNN Health, more than 11% of Americans have received at least one dose of the vaccine and those numbers will only continue to improve. Studies show almost half of all Americans canceled travel plans last year due to the pandemic and with Spring Break on the horizon, many are looking for ways to compensate for lost time and travel. Ready to travel but unsure of the destination? Here are some places to consider, according to Student Universe for inspiration. Don't forget, when you're ready to start planning, UnitedOne Credit Union can help you make your dream vacation a reality!
San Diego, Calif.
San Diego makes for a great beach getaway in the US, especially if you live in the US. You can fly directly into the San Diego International Airport or you can fly into LA and drive (it's about 2 hours away). Once you're in San Diego, you'll have incredible beaches to choose from and plenty of sunny days too. (San Diego is usually sunny and rarely dips below 60 degrees during the day.) When you're not hitting the beach, you can wander around the gorgeous Balboa Park, enjoy San Diego's street food scene (taco truck, anyone?) or go hiking. With so much sunshine, there's plenty of opportunities to be outside!
Denver, Colo.
Not into the beach scene for spring break? No problem. Head to Colorado instead, where you can experience some of America's best skiing and mountain views. Denver's ski season runs through April most years, so you've got plenty of time to plan a trip. Skiing and snowboarding can be relatively low-risk activities, since they happen outside and allow you to social distance pretty easily. Just be sure to check in advance what the COVID restrictions are for various mountains and ski lodges. If you're not into skiing or snowboarding, there's plenty more to do in Denver. Go hiking or simply explore some of the good food in Denver and enjoy mountain views.
Zion National Park, Utah
A National Park is never a bad idea, but it's an even better idea if you're looking for some inspiring travels while staying outside and socially distanced. Zion National Park is one of our favorites for it's amazing hiking and scenery. There's incredible stargazing on clear nights, too. Plus, it's a reasonable road trip from a number of West Coast cities: just 6 hours from Phoenix, 6.5 hours from LA or 9 hours from Denver. While you're in Utah, you can also head to Bryce National Park or Arches National Park for even more outdoor adventure.
When you join UnitedOne Credit Union, you become a member-owner of a not-for-profit financial institution with a history of success and service that dates back 80 years. From humble beginnings in 1938, UnitedOne has grown to be one of the largest credit unions in the area serving everyone who lives and works in Manitowoc, Sheboygan, Kewaunee, and Door counties.
No one works harder to provide you and your family with first-class financial services delivered through outstanding personal service. To learn more about our services, visit us online today and you can also follow us on Facebook.
Sources
https://www.cnn.com/2021/02/15/health/us-coronavirus-monday/index.html
https://www.studentuniverse.com/blog/travel/spring-break/8-best-spring-break-destinations-2021
« Return to "Blog"