Blog
June, 2021
May, 2021
Community Events to Look Forward To!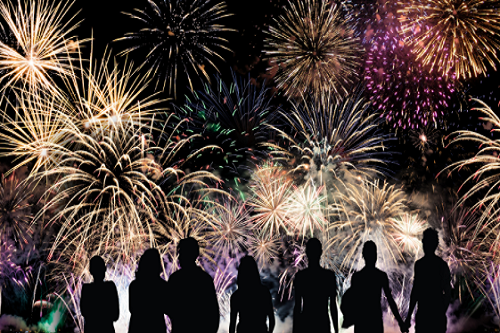 Summer is coming, and with that we have a couple of great events coming up. Here's what you don't want to miss happening in our communities this summer:
Civil War Days: June 5-6
UnitedOne Credit Union is one of the proud sponsors of Civil War Days! Although it has been over 150 years since our country has fought in the Civil War, the diaries, stories, and lessons still remain. Pinecrest Village is transformed into a Civil War encampment where visitors can meet famous figures of the past and experience firsthand a turbulent time period in our nation's history. Join reenactors as they stage a battle complete with raging cannons and marching infantry. Learn how the nation changed through the insights of local people who made a difference in history. The family-friendly event features food, fun and shopping on "Sutler's Row" for traditional Civil War-era reproduction products.
Manitowoc County Historical Society
924 Pinecrest Rd. Manitowoc, WI, 54220
Saturday, June 5 and Sunday, June 6 from 11 am to 3 pm
Greek Fest: June 25-27
Sheboygan's Greek Fest returns to Deland Park this June! Come Support St. Spyridon Greek Orthodox Church!
June 25 5-9
June 26 11-8
June 27 11-6
This year's event is modified due to COVID. We will be serving gyros, Greek fries, chickens, Greek salads, spanakopita (spinach pie), Greek pastries, and beverages!
Nascar Cup Series: July 1-4
The NASCAR Cup Series features thrilling door-to-door and wheel-to-wheel action through stage racing, which ensures more highlight-reel moments during a race, increases the sense of urgency and emphasizes aggressive racing and strategy.
Fans will have the opportunity to watch NASCAR's future stars such as Cole Custer, Tyler Reddick, Christopher Bell, Harrison Burton, Chase Elliott and Erik Jones battle it out with superstars such as Kyle Busch, Martin Truex Jr. and Joey Logano on the storied 4-mile, 14-turn road circuit. Road America has a legendary history of featuring brilliant racers on a challenging circuit that easily separates the good from the great drivers. July 1-4th
4th of July Freedom Fest: July 3
Sheboygan will be celebrating the annual Freedom Fest, Independence Day festivities on Saturday, July 3rd. Details for the annual parade, Freedom Fest at Deland Park and the Festival Foods Fireworks display will be forthcoming.
Fourth on the Shore: July 4
On July 4th, enjoy a full day of activities between the Manitowoc Yacht Club and the Wisconsin Maritime Museum. Parade is at 11:00 a.m., and there will be food, beverages, and live music throughout the day. Lakefront fireworks are at dusk!
Mill Street Festival in Plymouth: July 10
Plan to bring the whole family to downtown Plymouth for the annual Mill Street Festival, July 10. The whole downtown is closed off to vehicles, providing you with a safe place to walk along as you check out what the vendor tents all have to offer. Food, vendors and entertainment for the whole family!
Sputnikfest: September 5
Sputnikfest is held in September, so while it may not technically be a "summertime" event, it's still one to check out. On September 5, 1962, a 20-pound piece of Russian Sputnik IV landed in the middle of the street on the corner of N. 8th and Park in Manitowoc. Sputnikfest is our way of bringing the community together to celebrate this momentous event. Named one of the Top Five Funkiest Festivals in the country by Readers Digest, this wacky tacky festival has become a community and regional favorite, with fun for the entire family. With a tagline like "Sputnik landed here...Why don't you?" how can you miss it?
Join the UnitedOne Credit Union community on Facebook to stay up-to-date on more fun community events, new products, and other important announcements!
Advantages of Becoming A UnitedOne Member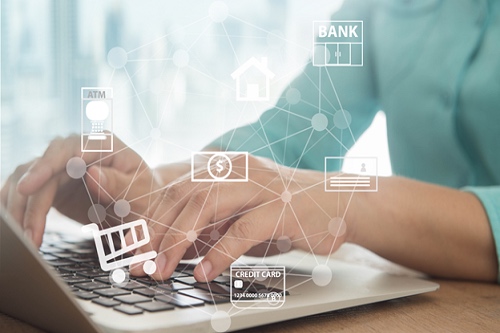 When it comes to your own money, one thing is for sure, you want to keep it safe and secure. Though the first place that comes to mind is probably a bank, you should also consider becoming a member of a credit union! Credit unions have many advantages over banks that you may not even realize.
If you or an immediate family member are residents or work out of Manitowoc, Sheboygan, Kewaunee or Door counties, then you are eligible to become a member of UnitedOne Credit Union! But what exactly do you get when you gain membership into UnitedOne? Here are some advantages of becoming a UnitedOne member:
Customer Service. Credit unions are known for their exceptional customer service, and UnitedOne is no exception. Member satisfaction is one of the highest priorities, which is reflected in our warm, welcoming, and friendly staff. Where banks tend to treat you just like another customer, credit unions will go above and beyond to make sure you feel like you're in good hands.
Interest Rates. Since credit unions are nonprofit organizations by nature, they tend to give earnings back to their members in the form of lower interest rates. This is particularly great when you're applying for mortgage or auto loans. There are also higher rates on savings, meaning the longer and more money you put into the credit union, the more you get back!
Fees. Like interest rates, credit unions have much lower fees than banks, and sometimes don't even have the same fees and expenses a bank may charge you. That means more money for you, and less going out!
Stakeholder. Unlike banks, you are the stakeholder in a credit union, instead of just another customer at the bank. Instead of making money for individual stakeholders, credit unions give their profits back to their credit union members. You get all the ease, accessibility, and benefits of a bank, with all the extra advantages of a small credit union.
Community. Credit unions are often full of members from the same region, with similar lifestyles, careers, and experiences, creating a close community between members and of staff. People working at the credit union are likely to have a better understanding of members because of this, and so they are better suited to serve their members.
UnitedOne Credit Union has been serving Manitowoc, Sheboygan, Kewaunee and Door counties since 1938. Since then, we've grown to be the largest credit union in the region. We pride ourselves on our amazing customer service, and our dedicated staff who will always help you, no matter where you are in life. Learn more today on our website or see our contact page to find a location near you.
Sources:
https://www.unitedone.org/blog/benefits-of-joining-a-credit-union
https://calcitecu.com/top-6-reasons-to-join-a-credit-union/
https://www.unitedone.org/faq?question=293

What is Imagine Loan?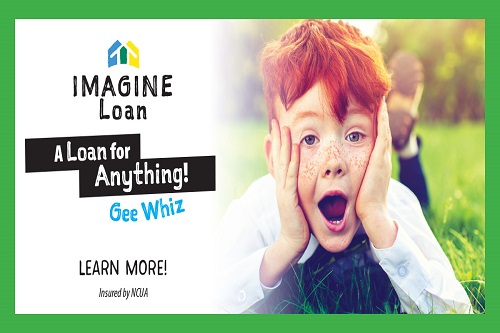 Is there a loan for almost anything you can imagine? Yes! At UnitedOne, we call that the Imagine Loan.
From humble beginnings in 1938 to one of the largest credit unions in the region, UnitedOne is proud to serve Manitowoc, Sheboygan, Kewaunee, and Door counties with the best personal and business financial services. We are committed to our philosophy, "We're here because you're here," and are passionate about serving the communities around us. With our financial assistance, we truly believe we are improving and bettering the lives of so many people in our community.
Our products and offerings continue to evolve to best serve our members. We are proud to offer our "Imagine Loan", a personal loan geared towards those needing loans with low, fixed monthly payments.
The Imagine Loan is designed to help you with whatever life throws your way. It's a loan for anyone and everyone. Whether you're a young professional needing financial assistance with credit card debt, car payments, or your wedding, or a newly retired citizen paying off medical expenses or finally taking that RV trip—the Imagine Loan is here for you!
Imagine Loans can also help you consolidate your debt, a dream for anyone dealing with student loans, mortgages, or any other kind of financial burden! The Imagine Loan is also a signature loan, meaning you don't have to put any collateral down with it. All we need is your signature. Rates are now lower than ever!
Applying for an Imagine Loan is much easier than you think. Simply fill out our online form on our website, submit the proper documentation, and wait for approval from UnitedOne Credit Union. Our dedicated team members are committed to finding a loan and payment plan that works for you, your budget, and your needs.
Need a loan, but don't think the Imagine Loan is for you? Visit our website for a full list of personal and business loans we offer. Apply today or book an appointment with a Member Service Representative to get started.
April, 2021
March, 2021
February, 2021
January, 2021
December, 2020
November, 2020
September, 2020
August, 2020
July, 2020
May, 2020
April, 2020
March, 2020
February, 2020
January, 2020
September, 2019
August, 2019
July, 2019
June, 2019
May, 2019
April, 2019
March, 2019